Want to be in the room where it happens at the Youth Academy?
Date: Tuesday, August 1st, 2023
Time: 6:00 pm – 8:45 pm
Location: Drayton Entertainment Youth Academy (145 Northfield Dr W, Waterloo)
Ages: 13+
Cost: FREE, pre-registration is required. See below to register.
Do not throw away your shot!
Join your friends at the Drayton Entertainment Youth Academy on Tuesday, August 1st at 6pm for a FREE Summer SING-ALONG Event!
Get ready to follow the on-screen lyrics and SING-ALONG to the smash hit Broadway musical, Hamilton!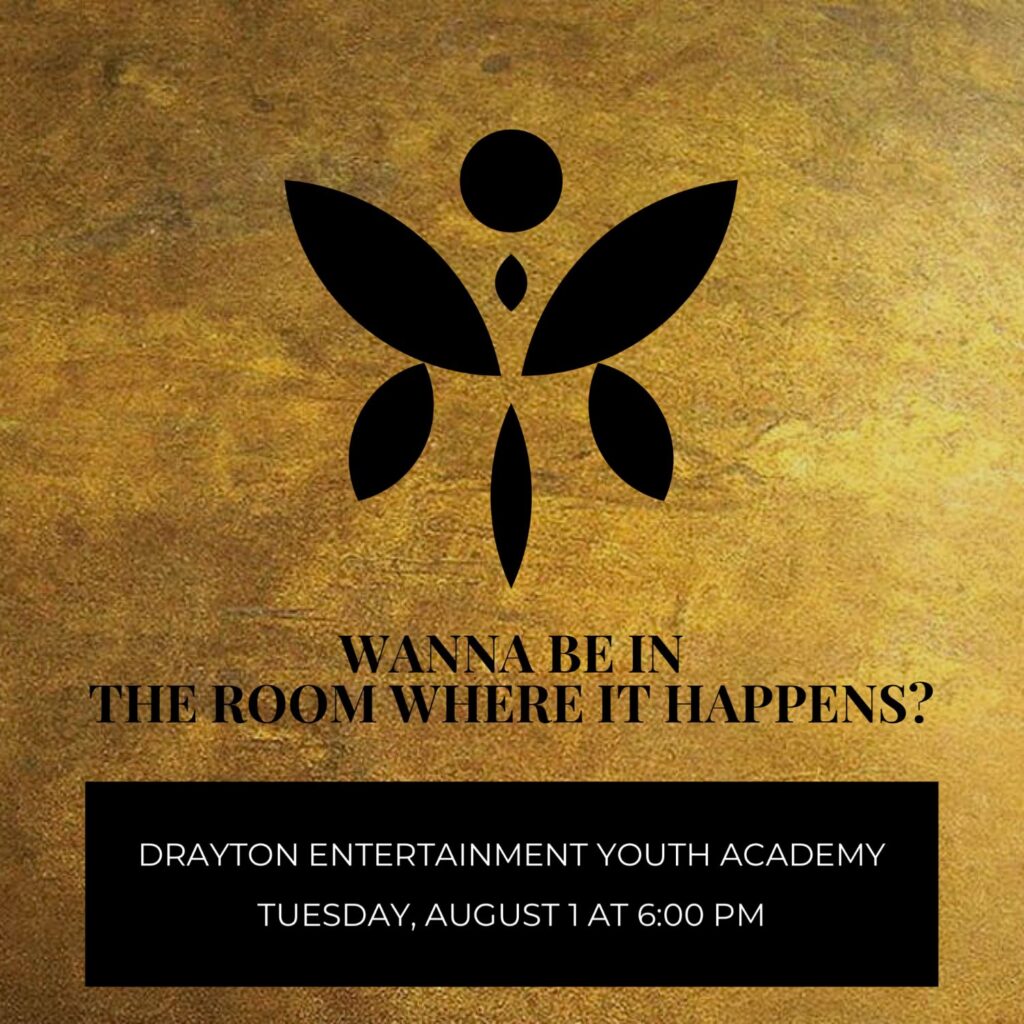 Hamilton
Following the life of American Founding Father Alexander Hamilton, smash-hit Broadway show Hamilton is a journey through the American Revolutionary War told with a blend of hip-hop, jazz, R&B, and musical theatre. After opening to near universal acclaim in 2015, Hamilton has grown into a worldwide cultural phenomenon that is sure to keep you hooked! As said by writer Lin Manuel Miranda, "This is a story about America then, told by America now."
PLEASE NOTE: As the film is rated PG-13 due to "language and some suggestive material," you must be 13 or over to attend this event.
The event is free, but you must register to attend. Simply fill out the form below, then JUST YOU WAIT