Everyone deserves a chance to celebrate!
Ages: 13-20
Location: St Jacobs Country Playhouse (40 Benjamin Rd E)
Date: Saturday, June 10th
Hours: 10:00 a.m. – 5:00 p.m.
Fee: $75.00 + HST
It's time to celebrate with the Drayton Entertainment Youth Academy at our "One Day…" Musical Theatre Workshop for The Prom!
On Saturday, June 10th, join us for a fun-filled day of musical theatre zazz from 10:00 am to 5:00 pm at the St Jacobs Country Playhouse in Waterloo. 25 lucky students will have the opportunity to learn a number from the show with David Connolly, the Director-Choreographer, and participate in an exclusive acting workshop led by cast member Annika Tupper (Emma Nolan). Students will also be granted a backstage tour of the theatre and attend the 2:00 pm matinee, followed by a post-show talk-back… all included in the cost of the workshop!
No audition required. First come, first served. Register your spot today and let's build a prom!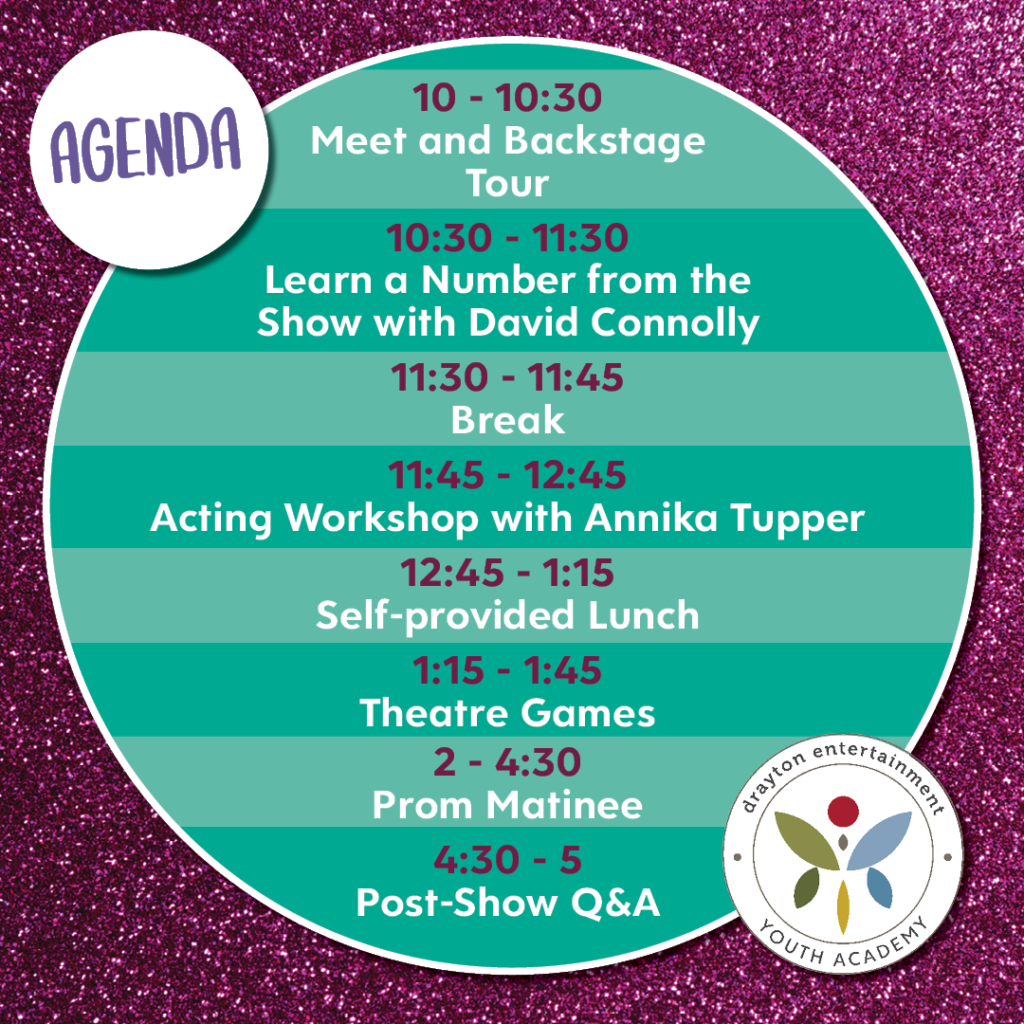 Additional Details
Admission based on first-come, first-served through online registration and payment. *no audition required
Please bring a packed lunch and snacks that do not require refrigeration. Ensure your lunch is nut free. We appreciate your cooperation on this!
Arrival and pickup will take place in the lobby of the St Jacobs Country Playhouse.
Get to Know Your Instructors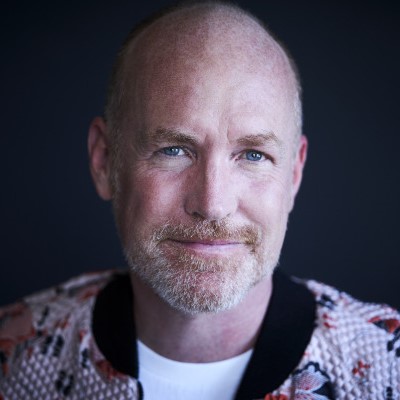 David Connolly
Director & Choreographer
Drayton Entertainment: The Prom, Wizard of Oz: The Panto, Mamma Mia!, Kinky Boots, Sleeping Beauty: The Panto, Annie, Jack and the Beanstalk: The Panto, Disney's Newsies, Priscilla Queen of the Desert, Hairspray, HONK!, Lucky Stiff, Singin' in the Rain, Cinderella: The Panto, Red Rock Diner, Aladdin: The Panto, Peter Pan: The Panto, Legally Blonde, High School Musical, Miss Saigon, and Crazy For You. David holds an Honours Bachelor Degree in Musical Theatre, is a recipient of the Ontario Premier's Award of Excellence, and an internationally recognized Disability Inclusion Advocate. Insta: @deyouthacademy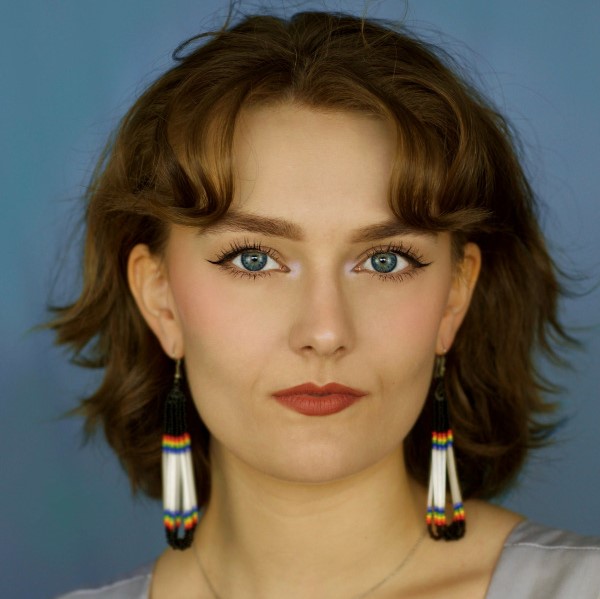 Annika Tupper
Emma Nolan
Drayton Entertainment debut. Other Theatre (selected): Jesus in Jesus Christ Superstar, CJ in In Studio with Britta Johnson (Theatre Sheridan), Tree/Asst. MD in Rooted: A Musical Poem (Theatre Sheridan + Musical Stage Co.). Performer/Writer: Voice of Our Future (Fully Productions). Annika Tupper (they/she) is a Queer Métis multidisciplinary artist originally from Saskatoon, Saskatchewan, and is a recent graduate from Sheridan College's Bachelor of Music Theatre Performance program. Along with performing, Annika is passionate about composition and arranging, and aims to uplift and advocate for marginalized writer's voices. @annikatupper
Tonight belongs to you with The Prom! Don't miss out on this incredible opportunity to have fun and learn from the team behind the show!
Want to know more about the show? Visit the official Drayton Entertainment website for more information about The Prom.
Production Photo: Annika Tupper in The Prom, Drayton Entertainment, 2023 Season. Directed and Choreographed by David Connolly; Music Direction by Steve Thomas; Set Design by David Boechler; Based on an original costume design by Anne Roth and Matthew Pachtman; Lighting Design by Kaileigh Krysztofiak; Stage Manager Dustyn Wales; Assistant Stage Manager Sadie Wannamaker; Apprentice Stage Manager Molly Mück; Assistant Choreographer George Absi; Photography by Hilary Gauld.