2023 Season Sponsor
Location: Drayton Entertainment Youth Academy (145 Northfield Dr W, Waterloo)
Term: Monday, November 6th to Monday, December 4th, 2023
Time: 7:00pm to 8:15pm
Cost: $80 +HST for full term
Join playwright Mark Crawford for a five-week course exploring the building blocks of playwriting. Each week, the class will focus on a different topic and will include a quick, fun writing exercise to get everyone putting pen to paper!
We'll tackle questions like: "Where do playwrights get their ideas?" "How do you write compelling characters?" "What is structure and why is it important?" "What is this play even about?" and "So you wrote a play…now what?"
Aimed at ages 15+, this course is an opportunity to learn about playwriting, explore your voice as a writer, and share your writing in a fun, welcoming environment.

---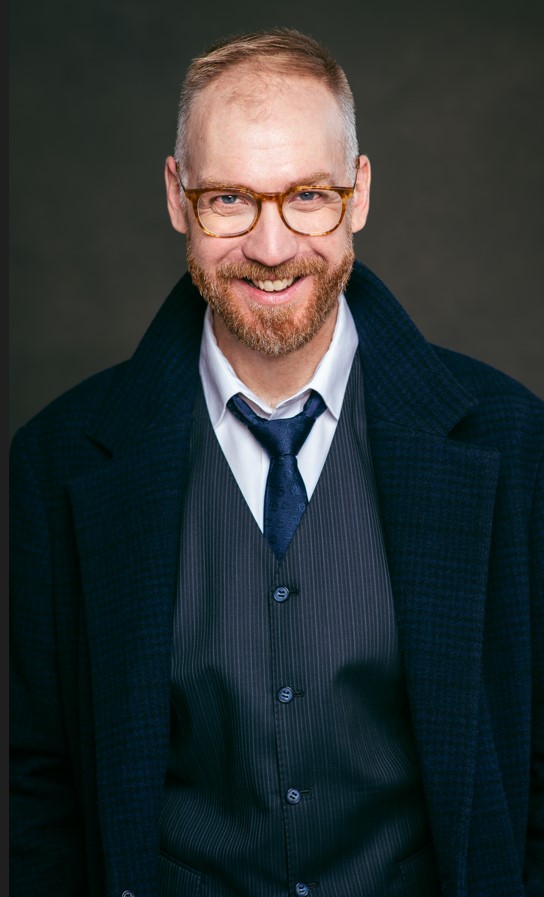 MARK CRAWFORD
One of Canada's most popular playwrights,Mark's work has been produced across the country and around the world. He is the author of several plays: Stag and Doe; The Birds and the Bees (produced by Drayton Entertainment in 2018); Boys, Girls, and Other Mythological Creatures; The New Canadian Curling Club (produced by Drayton Entertainment in 2023); Chase the Ace; and his newest play, The Gig, which premiere earlier this year at Theatre Aquarius.
Mark has been nominated for the Playwrights Guild of Canada's Tom Hendry Awards and the Stephen Leacock Medal for Humour Writing. His plays are published by Scirocco Drama. As an actor, Mark has performed across Canada, most recently in Chronicles of Sarnia at Blyth Festival and Harry Potter and the Cursed Child with Mirvish Productions.

Mark grew up on his family's farm in Southwestern Ontario, studied theatre at University of Toronto and Sheridan College, and now lives in Stratford.