The Drayton Team
Our faculty is a carefully curated group of passionate professionals with relevant industry knowledge and experience teaching. Previous Faculty Members have included veteran Drayton Entertainment performers Aaron Walpole (Les Misérables – Broadway, Jesus Christ Superstar – Broadway), Blythe Wilson (Mary Poppins – Broadway), Jodi McFadden (The Band's Visit, Spiderman, Moulin Rouge – Broadway), Danielle Wade (Mean Girls – Broadway) and many others.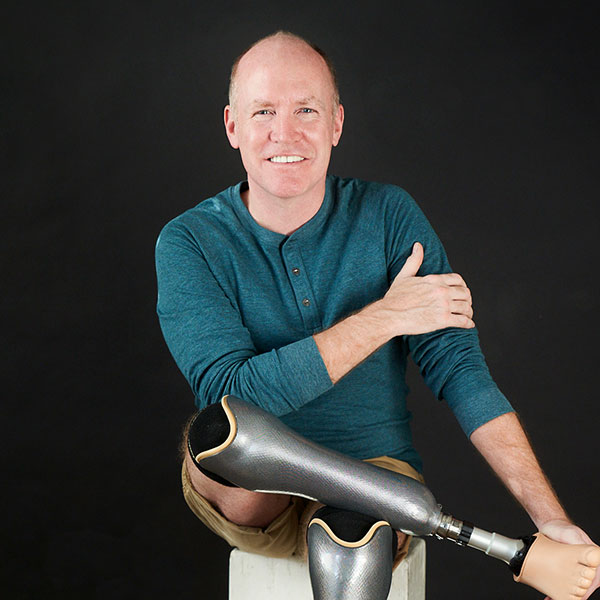 Director of Education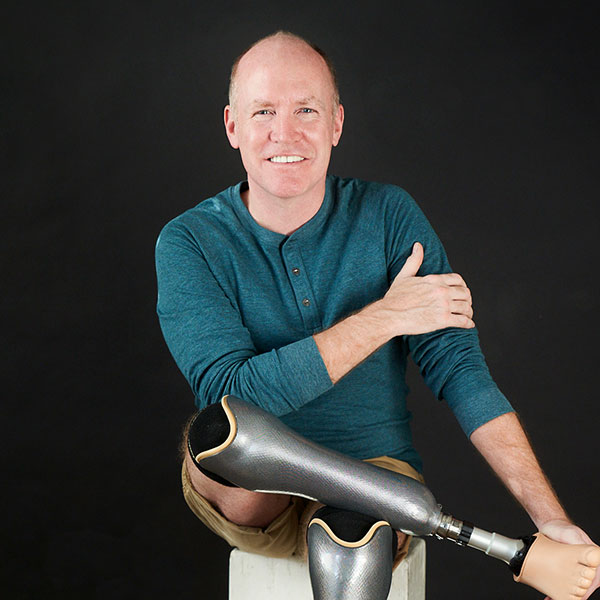 Director of Education
David Connolly
David Connolly is the Associate Artistic Director of Drayton Entertainment and Head of the Youth Academy. He is a Director, Educator, and Disability and Inclusion Advocate who is deeply committed to changing the statistic of being the only amputee to have performed on Broadway. He has collaborated with artists including Katy Perry, Sir Andrew Lloyd Webber, Elton John, Sarah Jessica Parker, kd lang, Patti LaBelle, Sarah Brightman and many others.
As an Educator, David has been an Adjunct Professor and Advisor to the Musical Theatre Performance Programs at Sheridan College, Randolph College, Fanshawe College, St Lawrence College, VanderCook College and most recently, the Hopkins Centre for the Arts at Dartmouth College. While on the faculty at the famed Stagedoor Manor Performing Arts Training Centre in New York, his students included Natalie Portman and Bryce Dallas Howard.
David holds an Honours Bachelor Degree in Musical Theatre Performance from Sheridan College, is a recipient of The Ontario Premier's Award of Excellence, The Waterloo Region Arts Award for Lifetime Achievement, and an Ambassador for both The War Amps' Child Amputee Program (CHAMP) and The Shriners Hospitals for Children.
For Drayton Entertainment, he helmed over thirty productions including the Canadian regional theatre premieres of Kinky Boots, Priscilla Queen of the Desert, Mamma Mia! and Newsies. For the screen, David has directed and choreographed several series for CBC Kids including their newest live action series, "Ukulele U."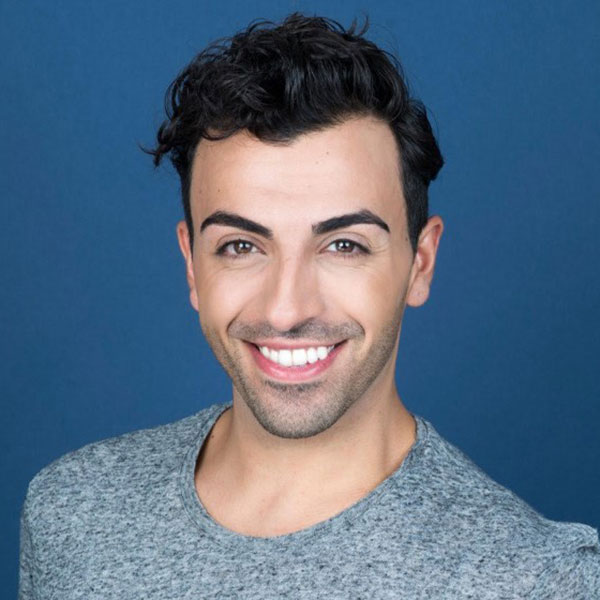 George Absi
George has been a professional dancer and choreographer for over 15 years. He was born and raised in Ottawa, ON where he trained in Ballet, Jazz, Hip Hop, Tap and Contemporary including A.D.A.P.T and R.A.D. He has danced for PSY, Deborah Cox, Kreesha Turner, Fefe Dobson, Aleesia and Classified, to name a few. George has appeared on Zoey's Extraordinary Playlist and Zoey's Extraordinary Christmas, Once Upon A Time, Handmaid's Tale, Shitt's Creek, Breakfast Television, Threads, and most recently appeared on PBS Kids, "Let's Go Luna" as "Hakim" a principal role. Theatre credits include: Beauty and the Beast, Neptune; Mamma Mia! (Dance Captain/ Asst Choreographer) Aquarius/ WCT; Priscilla, Queen of the Dessert (Canadian Premiere – Jimmy ), Sleeping Beauty, The Panto, Newsies (Buttons),  Kinky Boots (Canadian Premiere – Angel/ Dance Captain) Drayton Entertainment. George landed the role of assistant choreographer in the upcoming motion picture "Slumberland" starring Jason Mamoa and was assistant choreographer for the brand-new show "Ukulele U" on CBC focussing on children's learning and diversity.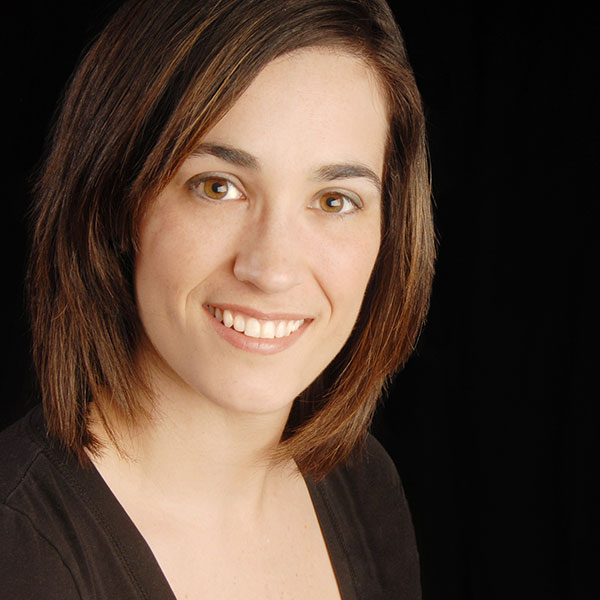 Megan Alfano
Megan has been teaching for over 20 years.  She holds her Canadian Dance Teacher's Association Full Membership – Ontario Branch (Stage Division); she is an accredited Acrobatics Arts teacher; has completed the Progressing Ballet Technique certification and is a well-respected dance festival and competition adjudicator as a member of the Professional Adjudicators Alliance.  Megan spent over 12 years as the Choreographer and Assistant to the Artistic Director of the Professional Touring Performance Company, Saskatchewan Express as well as being the choreographer at The Grand Theatre (Legally Blonde, Ring of Fire, Addams Family, Colours in the Storm), Drayton Entertainment (Assistant Choreographer for Annie) as well as choreograph several productions for Original Kids Theatre Company. In the summer of 2016 she was excited to help create the inaugural season for programming at the Drayton Theatre's Youth Musical Theatre Program and continues to be both an instructor and choreographer for their pre-professional company.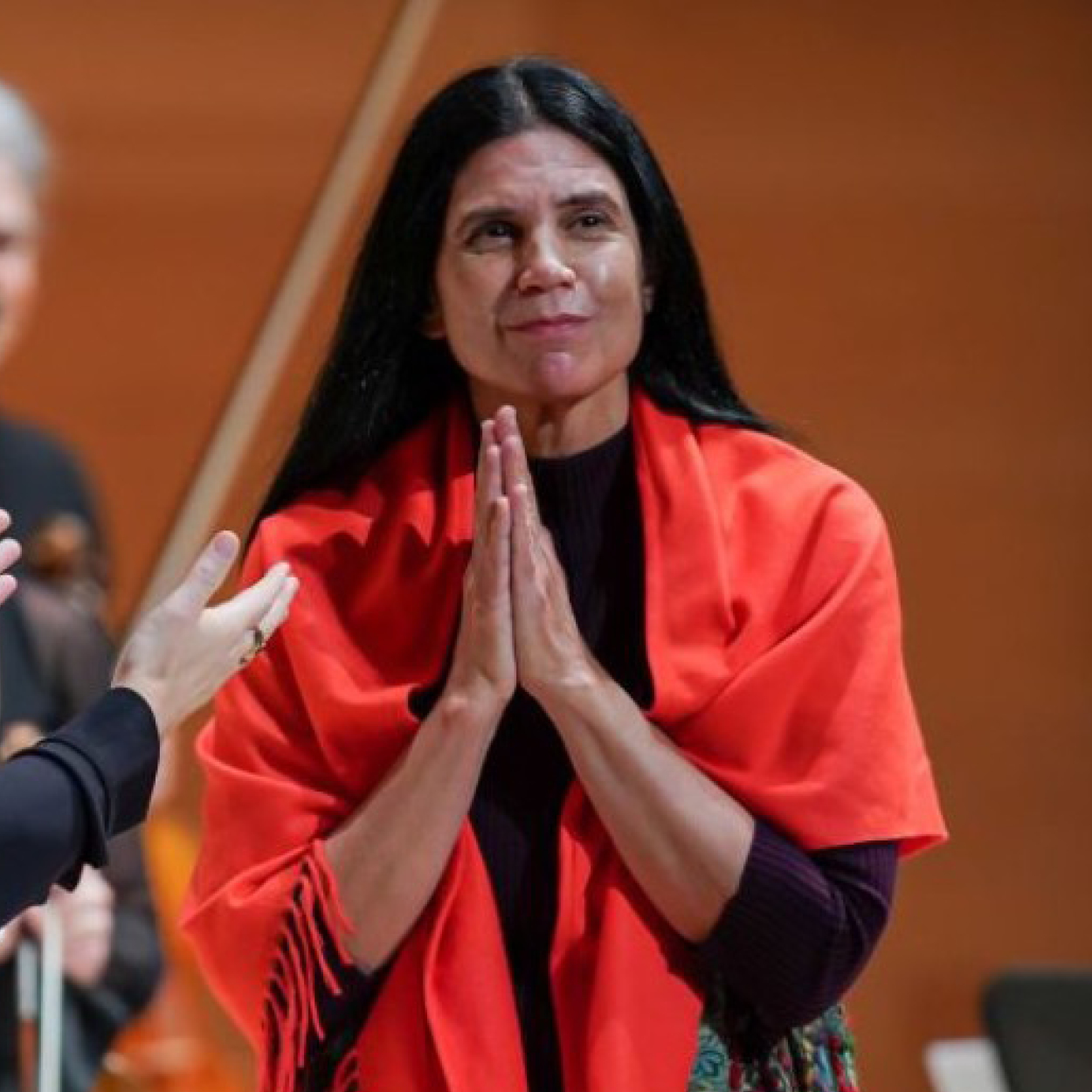 Barbara Assiginaak
Composer, musician and educator Barbara Assiginaak is Anishinaabekwe (Odawa, Ojibwe and Potawatomi; Mnidoo Mnissing, Giniw dodem) is rooted in the oral/aural traditions of singing, drumming and the pipigwan/bbigon (cedar flute) since early childhood, during which time she also began learning about plant medicines passed down through the women in her family. The child and grandchild of residential school survivors, Barbara is also the direct descendant of hereditary chiefs who fought in the Indian Wars and in the War of 1812 and who also signed major treaties in Ontario. Barbara is also classically trained in piano (ARCT diploma), with a Bachelor of Composition degree from the University of Toronto, followed by studies at the Glenn Gould School (Composition, Piano Performance, Accompaniment and Chamber Music), at the Musikhochschule in München, Germany (Meisterklassen Diplom in Komposition, Aufbaustudium) and Centre Acanthes (France). She is currently Assistant Professor and Coordinator of Composition at the Faculty of Music at Wilfrid Laurier University. She regularly performs her own songs and compositions with other musicians, and often as a soloist with leading orchestras and conductors.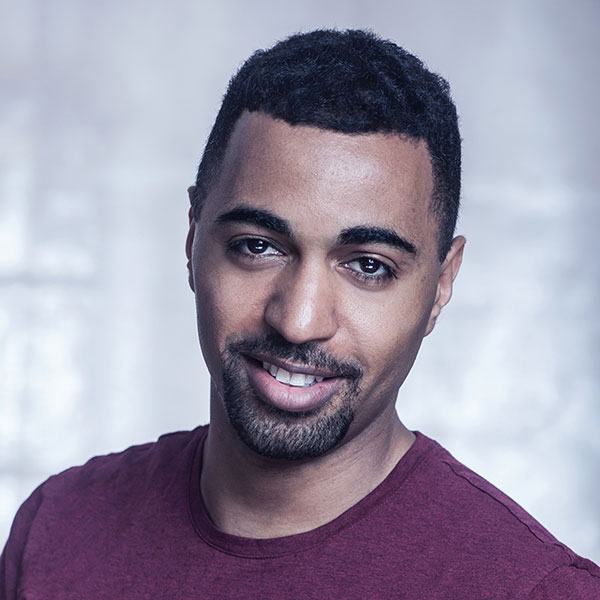 Chris James
Chris James is a talented martial artist. He has trained in Muay Thai, Kali, Capoeira, Boxing, Judo, and is an instructor in Commando Krav Maga. Proficient in a number of edge weapons, short and long gun tactics & disarms, and unarmed combat, Chris has used his training in stunts, stage combat, and fight directing to choreograph action on stage and screen. Always looking to pay it forward, he also started an in-school stage combat workshop in 2019 for high school arts programs all across Ontario.
Always striving to create a unique aspect to each moment, he can reveal the truth behind any instance using any object or action.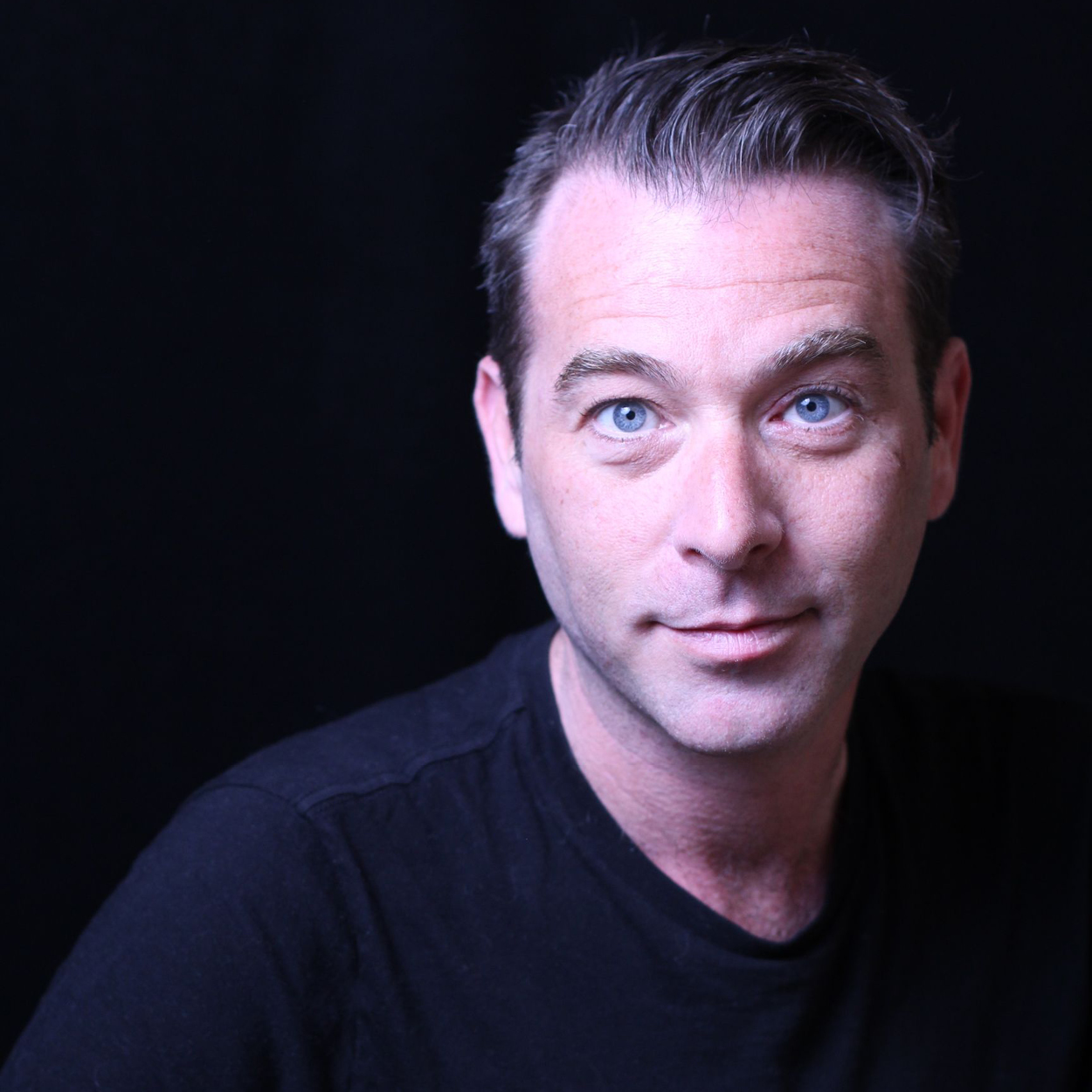 Jacob James
Jacob James is an actor and drama professor who has spent seven seasons as a leading actor with The Stratford Festival and over fifteen years as a teaching artist for the company. He is a graduate of The National Theatre School, Birmingham Conservatory (Stratford Festival), Second City Conservatory, and York University's Teaching Artist Program. Jacob has worked with theatre companies and arts education institutions across Canada and the US for over 25 years. Film/TV/Voice credits: Fireman Sam (Calon TV UK), Martian Chronicles (BBC), Mayday (A&E), TURN (AMC), The Stranger Experiment (Crave) Upcoming: Jacob will be performing the one person play Billy Bishop Goes to War with Drayton Entertainment in the spring. Instagram: @jacoboneilljames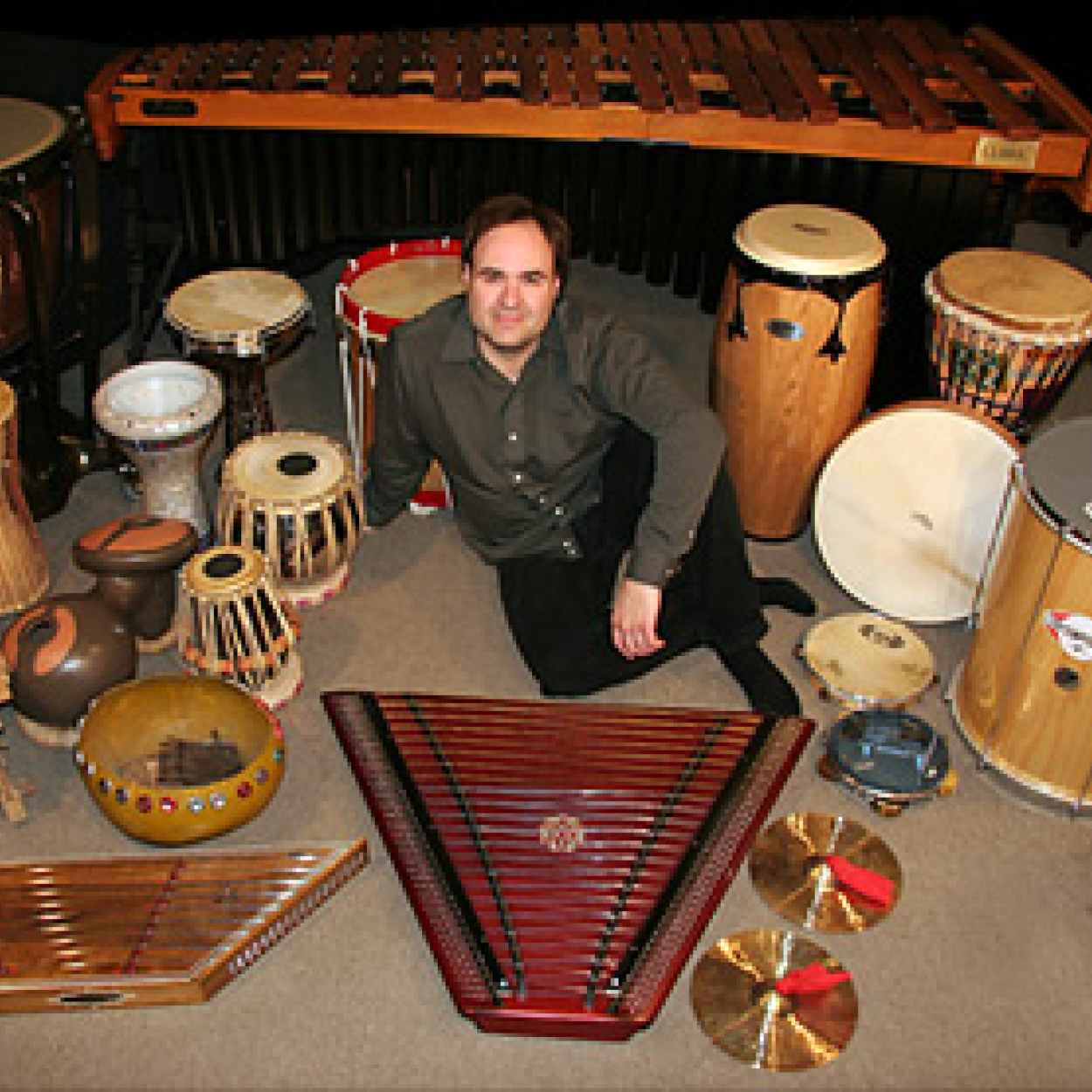 Richard Moore
Richard Moore has been performing and teaching music for approximately forty years. As both drummer and percussionist, he has performed in numerous musical theatre productions for Drayton Entertainment, Mirvish Productions, Stratford Music Festival, Theatre Aquarius, and Sheridan College. He also performs regularly with symphony orchestras, as well as various jazz and popular music ensembles. Richard currently teaches at York University and the Royal Conservatory of Music in Toronto.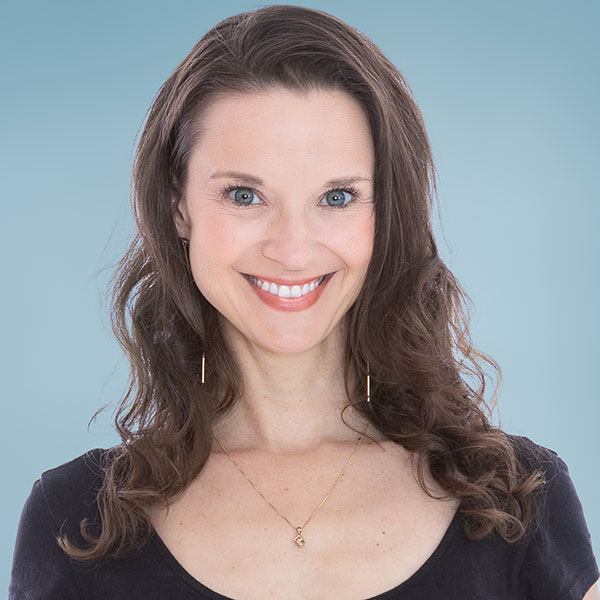 Melissa Morris
Melissa Morris is an actor, singer, musician, musical director, composer, playwright, sound designer and educator. She is a graduate of both the Music and Drama departments at Queen's, and attended Australian National University. Melissa's career has taken her across Canada and the Caribbean, where she has had the pleasure of working at Chemainus Theatre, Theatre Orangeville, Port Hope Festival, Thousand Islands Playhouse, Stirling Theatre, Upper Canada Playhouse, Orillia Opera House, Gravenhurst Opera House, Theatre 20, Theatre Collingwood, and Theatre Kingston. She was Resident Musical Director and Composer at St Lawrence Shakespeare Festival for 9 seasons, and has musical directed at different companies in Canada. Her one-woman musical, Sweetheart by Dean Burry, had a successful premiere in Kingston and online. Melissa composed music for the off-Broadway hit Evil Dead the Musical, which continues to run internationally. She is a proud faculty member at Queen's University and runs her own private vocal studio.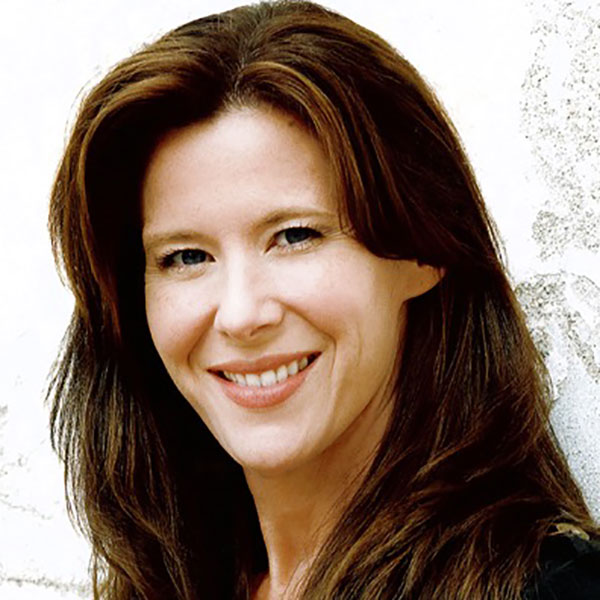 Jackie Mustakas
Jackie began dancing at the age of three and started performing in musical theatre at the age of ten. She is an honours graduate of the Music Theatre Performance program at Sheridan College, and has been working professionally in the theatre business for 28 years. In 1998 she became a regular performer with Drayton Entertainment, and has continued to perform and choreograph for them until present. Selected theatre credits with Drayton are: Tanya in Mamma Mia, Queen Diabolica in Snow White: The Panto, Mrs. Banks in Mary Poppins, Miss Hannigan in Annie, The Wicked Witch in The Wizard of Oz, Miss Adelaide in Guys and Dolls, Polly Baker in Crazy For You, Shelby in Steel Magnolias, Lizzie in The Rainmaker, and Peggy Sawyer in 42nd Street, just to name a few. Jackie has also been a dance instructor for several dance studios, as well as a guest drama teacher in schools across Ontario. She continues to perform and teach, and share her passion for the Arts.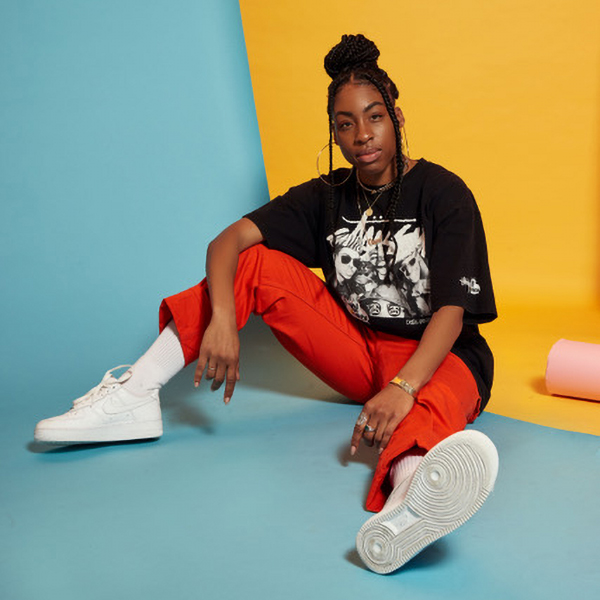 Ocean
O'Shani also known as Ocean was born to perform. She began her dance journey studying jazz, ballet and hip hop at Joanne Chapman's School of Dance. As Ocean's passion for dance -more specifically hip-hop continued to grow, she transitioned from having dance as a recreational hobby, to making it her full-time career. Ocean is an Elite member of the street dance crew, Footnotes, lead by Mariano and Andrew Pyro Chung. After 4 years of training under these two Toronto legends, she recently co-created an all female street dance crew of her own, House of Hunniez, that aims to encompass the evolution of street dance, freestyle and choreography in one. More recently Ocean's training now includes Motus Dance Company an international program lead by Diana Matos based in L.A. Ocean has also completed her first world tour for Youtube sensation, Lilly Singh, and has earned the opportunity to work with established Choreographers, via music videos for Rynx and Ruth B., and live performances with pop star Meghan Trainor at Toronto's iHeart Radio MMVA's 2018. More recently Ocean has been featured in Netflix series 'Grand Army' and 'Work It', with more projects to be released in the coming fall.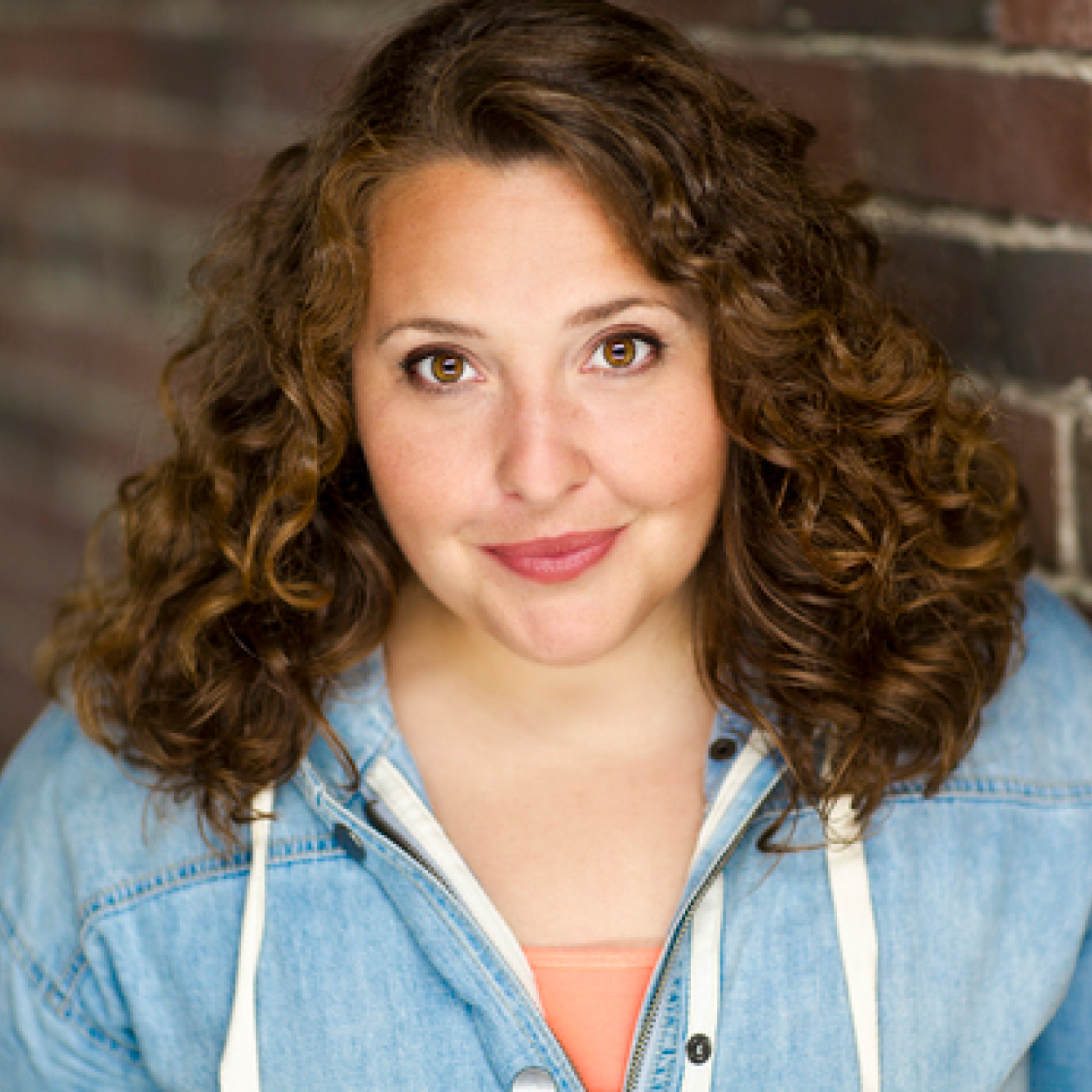 Stephanie Pitsiladis
Stephanie made her professional debut in the Mirvish production of Hairspray in 2004 where she was the first Canadian to perform the role of Tracy Turnblad. She has revisited the role across the country multiple times with the Charlottetown Festival, Drayton Entertainment, Rainbow Stage, and Mayfield Theatres.
Stephanie also founded and ran a successful semi-professional theatre program from 2007 – 2011 and coached the Laval Liberty Improv team which competed in the Canadian Improv Games.
Other credits include: Grease, Little Shop of Horrors, Man of La Mancha, Steel Magnolias, Snow White: The Panto, Aladdin: The Panto, The Gefilte Fish Chronicles, The Importance of Being Earnest, History of Rock and Roll: Stars and Stripes, Class of '63: A Rockin' Reunion, My Fair Lady, The Christmas Express and Kinky Boots.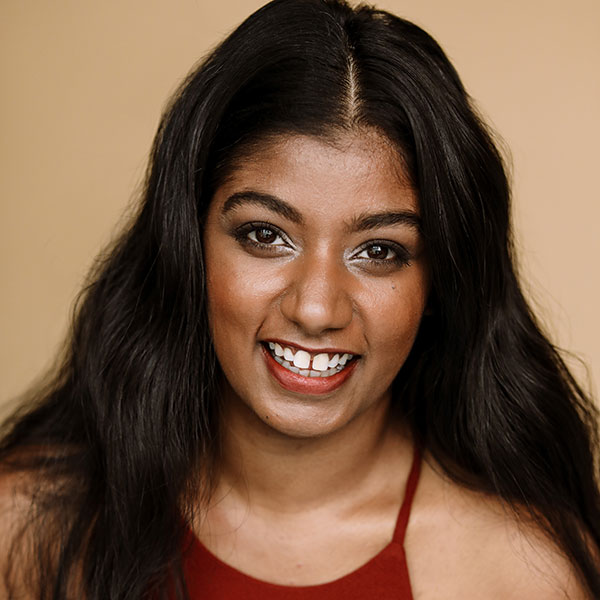 Natasha Strilchuk
Natasha Strilchuk was born in Malaysia, raised in King's Lynn, England and Regina, SK and is now a Toronto-based artist. She is a graduate of Randolph College of the Performing Arts – Triple Threat program and is an accomplished, versatile artist and arts educator. Natasha most recently worked on the CBC kids television show, Ukulele U, as an Assistant Choreographer to Director/Choreographer David Connolly and prior to that, was the Assistant Director/Choreographer for a fully digital production of Going Under at St. Lawrence College's Musical Theatre program in 2021. In 2020 Natasha was a participant for Neptune Theatre's RBC Chrysalis Project, in the director's unit and was mentored by AD Jeremy Webb in his production of Calendar Girls. Choreographer credits include: Hair, Little Shop of Horrors, Disney's The Little Mermaid Jr. (LOT). Selected Theatre Credits: The North American Premiere of Bend it like Beckham the Musical (Starvox Ent.), Chicago (Globe Theatre), Mamma Mia (Neptune Theatre), Guys & Dolls, Romeo & Juliet (Stratford Festival) Social: @natashakstrilchuk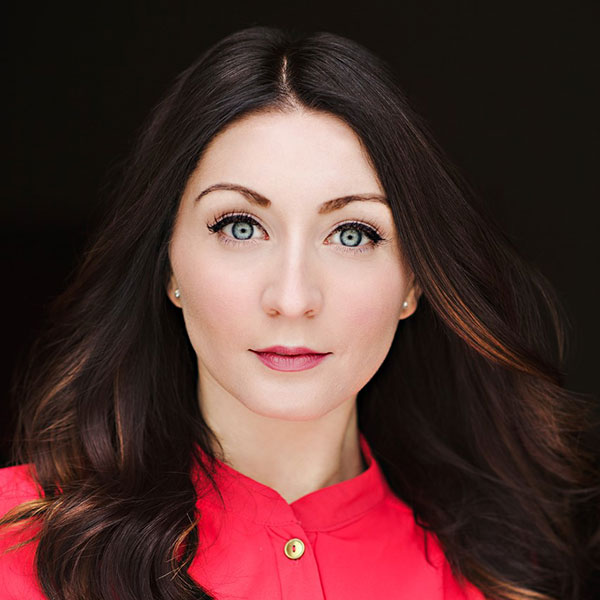 Christine Watson
Christine Watson is a performer, choreographer and dance educator from Kitchener Waterloo. Christine is extremely passionate about teaching and enjoys sharing her love of the arts, while being a mentor and inspiration to today's youth. Select credits, Sleeping Beauty: The Panto, Grease, West Side Story, Rock of Ages, Joseph…, Mamma Mia, All Shook Up, Footloose, Spamalot, The Wizard of Oz, 9 To 5: The Musical (Drayton Entertainment); Rock of Ages (Fallsview); Spamalot (Theatre Aquarius); Dance Legends (The Grand); A Chorus Line (Rose Theatre). Choreography credits include, Assistant Choreographer for Kinky Boots, Priscilla, Queen of the Desert, Jack and the Beanstalk (Drayton Entertainment); Bye Bye Birdie, The Full Monty, The Sound of Music, RENT (KWMP). Christine is also the senior choreographer for the renowned youth pop choir, KW Glee.