ACT! SING! MOVE! LAUGH!
Our first five-week term will run from March 21-April 23 with a showcase at the St. Jacobs Country Playhouse on Wednesday, April 26 at 7:00pm.

This term will have classes in improv, musical theatre, scripted acting, and so much more. This is a theatre-filled spring that you don't want to miss!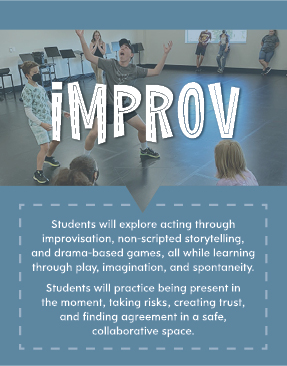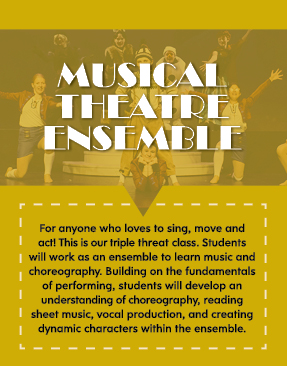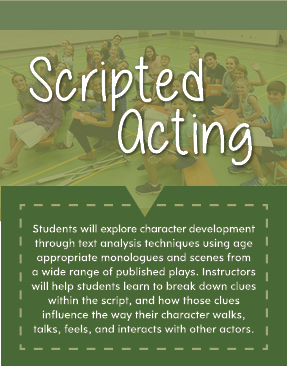 Classes are $80 for the term (that's just $16 per class!)