Time to cut loose with Footloose!!!
CONGRATULATIONS! Everyone at the Drayton Entertainment Youth Academy is thrilled to welcome you to the cast and crew of our inaugural high school musical production of Footloose.
If you're on this page, it means you've already received an email outlining your role onstage or backstage.
---
WELCOME PARTY!
Orientation and Info Night will be Sunday November 12th from 4:00pm until 6:30pm at the St. Jacobs Country Playhouse!
We will be taking headshots of the cast and crew during Orientation and Info Night so please wear any style black top.
We are thrilled to also extend an invite to the cast and crew including 2 guest to attend the matinee performance of Mary's Wedding at 2:00pm on Sunday November 12th. Please follow the link in your acceptance email to RSVP.
We've got some dancing to do!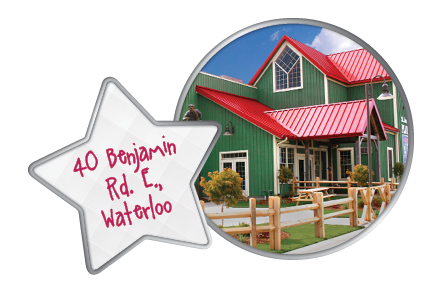 ---
Footloose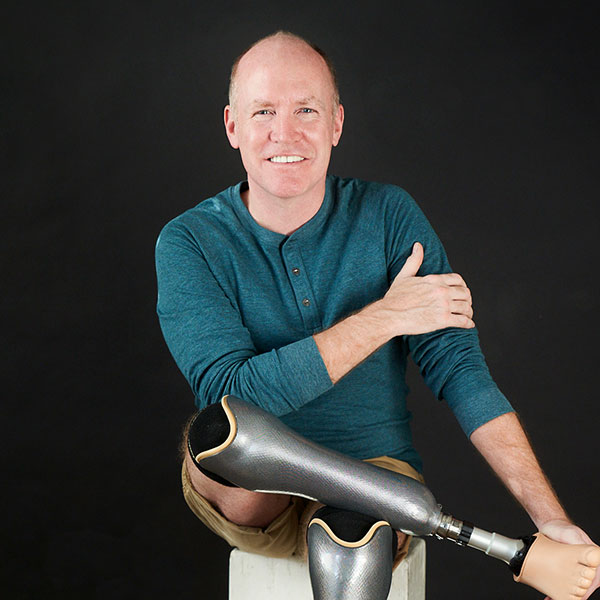 DIRECTOR AND CHOREOGRAPHER
David Connolly
David is the Associate Artistic Director of Drayton Entertainment, Director of Education for their Youth Academy and Co-Chair of their EDI Committee. He is also an active Disability and Inclusion Advocate who is deeply committed to changing the statistic of being the only male amputee to have performed on Broadway.
For Drayton Entertainment, he has helmed over thirty-five productions including The Prom, Kinky Boots, Priscilla Queen of the Desert, Mamma Mia! Newsies, Singing In The Rain and their beloved Pantos. David is a recipient of The Ontario Premier's Award of Excellence and speaker for the DEI Committee of the International Musical Theatre Educators' Alliance. For the past four years, David has curated and moderated a disability inclusion panel at BroadwayCon in New York City to help develop actionable steps to improve disabled representation onstage, and has proudly served as a peer assessor for The Canada Council for the Arts.
About Drayton Entertainment
Drayton Entertainment is a registered, not-for-profit charitable organization, and one of Canada's most successful professional theatre companies. From Broadway musicals, to laugh-a-minute comedies and riveting dramas, Drayton Entertainment presents the finest in live theatre for all ages on seven unique stages, at six venues, in five communities across Ontario: the Drayton Festival Theatre in Drayton, Hamilton Family Theatre Cambridge in Cambridge, Huron Country Playhouse in Grand Bend, King's Wharf Theatre in Penetanguishene, and St. Jacobs Country Playhouse and the Schoolhouse Theatre in St. Jacobs.
We strongly believe that skills developed through participation in the arts are becoming increasingly important in the workplace, in all sectors, and are essential to a young person's success in developing a fulfilling life. We also believe that today's post-pandemic world presents new, difficult challenges that arts education can help overcome.
A few of these parallel life skills include:
1. DEVELOPING CREATIVITY
Now more than ever, employers are looking for creative thinkers who can move their business forward, not just academic achievers who know how to maintain the status quo. Being able to think on your feet, approach tasks from different perspectives and think 'outside of the box' will distinguish arts students from others.
2. DEVELOPING CONFIDENCE
The real time reward that comes with stepping out of your comfort zone, taking risks, learning from mistakes and willingness to try new things with new people results in increased self-worth and a deep sense of belonging.
3. DEVELOPING FOCUS
The ability to focus is a key skill developed through ensemble work. Whether you're in a big production number onstage or working together with fellow crew members, keeping a balance between listening and contributing involves a great deal of concentration and focus. It requires each participant to not only think about their role, but how their role contributes to the big picture of what is being created.
4. RECEIVING CONSTRUCTIVE FEEDBACK
Receiving constructive feedback is a regular part of any arts instruction. Children learn that feedback is part of learning and it is not something to be offended by or to be taken personally. It is something that is a valuable experience and greatly contributes to the success of the final piece.
5. ACCOUNTABILITY
When children practice creating something collaboratively, they get used to the idea that their actions affect other people. They learn that when they are not prepared or on-time, that other people suffer. We also learn to acknowledge mistakes, learn from them and move on. This is a crucial skill to learn early in life because it contributes to the development of integrity of character, which every employer is seeking in a staff member.
All of this, plus even more life skills like perseverance, understanding, body language, collaboration, and dedication are the reason we do what we do.
The High School Musical Production Program is being offered at no cost to the participants. Participants will not be paid. Participants can count their rehearsal and performance hours as Volunteer Hours.
Performer/Stage Management Rehearsal Schedule
* Schedule subject to change, not everyone will be called to all rehearsals
*Workshops and Rehearsals will be held at the Drayton Entertainment Youth Academy before moving to the St Jacobs Country Playhouse (SCP) on February 2
Workshop Weekends (Stage Managers NOT required)
These weekends are for learning music and getting a head start on choreography for the show.
November 24th 5pm – 9pm
November 25th 10am – 5pm
November 26th 10am – 4pm
December 2nd 1pm – 5pm
December 3rd 10am – 4pm
December 8th 5pm – 9pm
December 9th 1pm – 5pm
December 10th 10am – 4pm
December 15th 5pm – 9pm
December 16th 2pm – 5pm
December 17th 10am – 4pm
December 19th Drayton Entertainment Actor's Fund of Canada Benefit Concert at St Jacobs Playhouse
2 Songs "In Concert" TBA, plus Holiday sing along
6pm Sound Check
7:30pm to 9pm show
Rehearsal Schedule – Subject to change
Full rehearsals with stage managers will begin the week of January 2nd and will take place on Tuesday and Thursday evenings from 4:00pm – 8:00pm and Saturdays and Sundays from 10:00am – 4:00pm.
Stage Manager Crew Prep at Academy
Jan 2 4pm-8PM Tech Prep
Jan 4 4pm-8PM Tech Prep
Tech rehearsals will begin the week of February 1st.
Jan 9 4pm-8pm
Jan 11 4pm-8pm (no Glee participants)
Jan 16 4pm-8pm
Jan 18 4pm-8pm
Jan 20 10am-5pm
Jan 21 10am-4pm
Jan 23 4pm-8pm
Jan 25 4pm-8pm
Jan 27 10am-5pm
Jan 28 10am-4pm
Jan 30 4pm-8pm
Feb 1 4pm-8pm
Feb 2 4pm-9pm On stage SCP
Feb 3 10am-5pm On stage SCP
Feb 4 10am-5pm On stage SCP
Feb 6 4pm-9pm On stage SCP
Feb 8 4pm-9pm On stage SCP
Feb 9 4pm-9pm Q-Q Tech SCP
Feb 10 11am-9:30pm Q-Q Tech SCP
Feb 11 11am-9:30pm Tech SCP +Dress Reh. with Band #1
Feb 13 4pm-9:30pmDress Reh. with Band #2
Feb 14 First Audience
Feb 26 – Mar 3rd – Potential show extension week
Technical Crew Rehearsal Schedule
Rehearsal Schedule – Subject to change
*Schedule subject to change
*Rehearsals will be held at the Drayton Entertainment Youth Academy until moving to the St. Jacobs Country Playhouse (SCP)
Your January schedule will depend on what department you are joining. We will try our best to accommodate conflicts, but count on between 20-30 hours throughout the month.
Tech rehearsals will begin taking place the week of February 1st.
Feb 2 4pm-9pm On stage SCP
Feb 3 10am-5pm On stage SCP
Feb 4 10am-5pm On stage SCP
Feb 6 4pm-9pm On stage SCP
Feb 8 4pm-9pm On stage SCP
Feb 9 4pm-9pm Q-Q Tech SCP
Feb 10 11-9:30pm Q-Q Tech SCP
Feb 11 11-9:30pm Tech SCP +Dress Reh. with Band #1
Feb 13 4pm-9:30pmDress Reh. with Band #2
Feb 14 First Audience
Shows at SCP
*Call times will be one hour before each show.
*Possible extension until March 3
NOTE: Parents should note that Footloose contains mature content (PG-13) and should familiarize themselves with the story before agreeing to have their child audition.
A detailed plot synopsis can be found here.
Policies and Procedures Agreement
Expectations of Conduct:
FOOD AND DRINK
Food and drinks other than water will be consumed in the green room area only, and will not be consumed in the change rooms or studios. Only water is permitted and every student should have a water bottle with them when they perform/attend rehearsals. No gum is permitted anywhere in the building. We strongly express that we are a nut-free building.
ELECTRONICS
Students will have access to their electronics during breaks should they need to contact their parents/guardians. Electronic devices may not be used or kept on their person during rehearsals or performances. To ensure everyone's safety, taking and sharing photos and videos online is not allowed unless otherwise given permission.
DRESS CODE
We ask that everyone come prepared to effectively participate in rehearsal, adhering to dress codes assigned at registration. Students should wear comfortable clothing they are able to move in. Dry, closed-toed shoes are mandatory, these may include indoor sneakers or dance shoes. Drayton Entertainment Youth Academy is a scent free building.
EQUITY, DIVERSITY, AND INCLUSION
Drayton Entertainment's EDI vision is to be an entertainment company that is diverse, equitable and inclusive. Its EDI mission is to adopt equitable and inclusive principles and practices to realize a community where this diversity thrives and aligns seamlessly with Drayton Entertainment's core values of Respect, Creativity, Growth and Accountability. More, including our EDI Statement and Progress Report can be found online at www.draytonentertainment.com. We expect that all students remain welcoming towards their fellow peers.
GENDER IDENTITY AND INCLUSION
Drayton Entertainment Youth Academy is committed to ensuring the physical and emotional safety of all students. As part of this commitment, we want to make sure students of all gender expressions and identities feel safe, welcomed, and accepted. Drayton Entertainment Youth Academy exists within a broader context of law and public policy that protects and defends human rights. The Ontario Human Rights Code (the Code) provides for equal rights and opportunities, and freedom from discrimination. People who are discriminated against or harassed because of their gender identity and/or gender expression are legally protected from discrimination under the Code. Drayton Entertainment Youth Academy has included pronoun identifiers as part of the registration process so that staff, volunteers, and fellow students can remain respectful of others' gender identities.
VIOLENCE, HARASSMENT, AND DISCRIMINATION
All workers, volunteers, visitors, parents and participants must abide by applicable Drayton Entertainment policies including, but not limited to, Drayton Entertainment's Violence and Harassment Policies.
Drayton Entertainment Youth Academy is committed to building and maintaining a safe and respectful workplace and training environment. Drayton Entertainment Youth Academy does not tolerate acts of discrimination, bullying, violence or any form of harassment against workers, volunteers, visitors, parents and participants. Should an individual or group report an act of discrimination, bullying, violence or harassment, management will take all reasonable steps to investigate the report and respond in a reasonable manner, per Drayton Entertainment's Workplace Harassment and Violence policies.
ZERO BULLYING TOLERANCE
Drayton Entertainment Youth Academy students shall respect their fellow cast mates, teachers, supervisors, and assistants. No gossip, obscene language, bullying or inappropriate conversations by either parents or students will be tolerated. If a student is being disruptive, they will receive a verbal warning. If the disruption reoccurs, the student will be sent home. If a student is sent home twice in the same production, they will be removed from that production. Students who engage in physical or verbal bullying or violence will be immediately removed.
HEALTH, SAFETY, AND WELLBEING
The health and safety of the students is incredibly important as everyone plays a vital role in the show coming together. Students should keep in good health by getting proper amounts of sleep, eating properly, staying in control of stress, and whatever else it takes for them to be at their best. Accidents do happen, so if a student is hurt or injured in any way while they are a member of the company, they are to immediately inform the Stage Manager so that First Aid can be administered and we can document all mishaps. Outside of the Theatre, students should avoid any unnecessary risk that might cause them to become injured and/or ill.
Risk and Release of Liability:
Parents/guardians understand the nature of the activities their child will be involved in at Drayton Entertainment Youth Academy and the minor's experience and capabilities. Parents/guardians must advise Drayton Entertainment Youth Academy in writing if the student is not physically fit to participate fully in the activities. Otherwise, Drayton Entertainment Youth Academy understands that the parent/guardian believes the student to be qualified, in good health, and in proper physical condition to participate in such activities.
Parents/guardians release and hold harmless Drayton Theatres Inc., operating as Drayton Entertainment, from any and all liability, claims, demands, and causes of action whatsoever, arising out of or related to any loss, damage, or injury, that may be sustained by the participant and/or the undersigned, while in or upon the premises or any premises under the control and supervision of Drayton Entertainment, or in route to or from any of said premises.
In the case of virtual learning, the activities in which the student is participating are taking place on an internet-based online platform and the parent/guardian agrees to the student appearing on camera for the purposes of participating in the Activities. The parent/guardian is responsible for the safety of the student while participating in the activities. The parent/guardian indemnifies Drayton Entertainment Youth Academy, its officers, directors, agents and employees and saves them harmless from and with respect to all suits, actions and prosecutions by reason of any activity carried out by the student.
General Policies and Procedures:
OFFICIAL CALLS
It is the responsibility of the student and their parent/legal guardian to know and understand their call time for each rehearsal call and performance. The students will be on site, signed in, and ready to begin work at the call time. Students shall be dropped off prior to their call and collected promptly at the end of their call each day at the designated drop off space by their respective parent/guardian.
SUPERVISION
The Stage Management Team shall supervise all students from the time of arrival in the workplace to the time they are picked up by their parent/legal guardian. While rehearsing and performing, this transfer of care shall take place at reception/stage door. A Stage Management Team Member will be there to sign the students in.
Students can only be collected by a parent/legal guardian unless an official "appointment of chaperone" has been filed with the Theatre prior to the date in question. This can be completed via email or written note.
As the Stage Management Team is not on duty at dinner breaks and between show calls, students need to be signed out and may not be left unattended in the Theatre between show calls on a 2 performance day.
BACKSTAGE
It is the policy of Drayton Entertainment that family members, friends, or other visitors are not permitted backstage after the half-hour call, nor are they permitted to wait in the green room or dressing rooms, or any area backstage during rehearsals or performances. This includes children, spouses, partners, siblings, relatives, parents, grandparents, etc., unless they are a designated volunteer.
ADMITTANCE INTO THE THEATRE
Drayton Entertainment has a strict "No Admittance without a ticket" policy. Parents/legal guardians may not "sit-in" to watch a performance without purchasing a ticket for said performance.
PETS
It is the policy of Drayton Entertainment that family pets are not permitted on site at any venues operated by Drayton Entertainment, during performances or rehearsals. If the student elects to travel with animals or pets, the Theatre is not responsible for making transportation arrangements for said pets nor the limited availability of accommodation for the student where animals or pets are allowed.
COMMUNITY SUPPORT
In order to build audiences and community relationships, the Theatre may, on occasion, schedule talks with community groups and individuals in which the student may be asked to participate. In order to develop corporate sponsors and support from the private sector, the Theatre may ask the student to attend social functions to promote the Theatre.
LOST ARTICLES
Drayton Entertainment Youth Academy is not responsible for any lost or stolen articles. We have a lost and found bin located in the green room, but these items are only kept for a limited time, after which they are donated.
OBSERVATION OF REHEARSALS
Every room at Drayton Entertainment Youth Academy has state of the art video surveillance camera. Monitors can be viewed from the lobby area.
Medical Emergency Policy:
In the event of an emergency, every effort will be made by the Theatre to contact the parent/legal guardian.
In any event of an accident or emergency when Drayton Entertainment Youth Academy is not able to reach a parent or guardian, Drayton Entertainment Youth Academy will allow the student to be transported to a hospital for medical treatment. Drayton Theatres Inc and its representatives will be held harmless in the execution of such. Parents/guardians will individually provide for all medical expenses which may be incurred as a result of any injury sustained while participating at or for Drayton Entertainment Youth Academy.
Image Release Policy:
Images of the student may be taken and may be used for Drayton Entertainment publicity purposes (for example brochures, DVDs, website, social media, advertisements, etc). This includes the audition process, rehearsals, and performances.
Cast – Letter of Agreement
Crew – Letter of Agreement
To every rehearsal:
A refillable, labelled Water Bottle
Snacks with NO nuts!
Your Script (which will be provided 1st rehearsal)
A sharpened pencil
Comfortable clothes you are able to move in and sneakers/dance shoes
When staying for lunches, please pack a lunch that does not require refrigeration
A positive team attitude, enthusiasm, good listening skills, patience
To every show:
Water
Something to cover your costume during break (i.e. a big shirt, apron, pyjamas)
A snack 🙂 BUT please NO nuts!
A quiet activity to keep busy when you aren't on stage i.e.: a book to read, paper to draw, simple crafts, games.
Roles in Theatre
Behind every theatre production there is a whole team of people working to create the incredible show put on stage. Here is a short explanation about some key roles you will see behind the scenes of this production.
DIRECTOR
Prepares cast members to perform their lines, choreography, songs, etc. in a way that suits their overall vision for the show. In charge of creative decisions and determining the unique direction the production will take.
SOUND AND LIGHTING TECHNICIANS
Technicians are responsible for ensuring everyone onstage can be seen and heard. They work with equipment such as microphones, speakers, spotlights, and more.
COSTUMERS/WARDROBE
The wardrobe team is responsible for finding, creating, and maintaining all the costumes worn onstage according to the vision of the director and the needs of the production.
PROPERTIES
This is normally shortened to "props" and involves all the pieces on stage the actors will interact with, pick up, and use to enhance the performance.
VOLUNTEERS
Volunteers are needed to help ensure all rehearsals and performances run smoothly. Parents can sign up to be volunteers if they wish to join in behind the scenes of the show
STAGE MANAGER AND ASSISTANT/APPRENTICE STAGE MANAGERS
When performances begin, the production becomes the stage manager's show. They work behind the scenes to ensure everything runs smoothly, including cueing actors, sound, lighting, and music from the booth. The assistant stage managers work with the stage manager from other places within the theatre (such as backstage) to ensure the show goes off without a hitch.
HAIR AND MAKEUP ARTISTS
These artists are responsible for the "looks" that go onstage during the show. Specifics regarding hair and makeup for children's chorus members will be communicated to you.
SET DESIGNERS AND BUILDERS/PAINTERS
The set designer is responsible for bringing to life the environment of the production. They create pieces to go onstage that communicate the setting of each scene to the audience according to the director's vision.
Common Theatrical Terms
Here is a list of common theatrical terms you might hear during the production and what they mean.
CALLBOARD
A place backstage where company rules, announcements, notes, and messages are posted.
CALL TIME
This is the time that students are required to be at a certain place in order to perform certain tasks. Always try to be at least 10 minutes early! This will result in students being calm, prepared, and ready to focus on the task at hand.
CAST/COMPANY
The participants in a production.
CURTAIN CALL
The section at the end of a performance where everyone comes out to bow.
DEBUT
An actor's first appearance with the theatre company.
DARK DAY
A term often used on calendars and schedules to refer to a day when the theatre is dark, meaning there is no rehearsal, production work, or show scheduled.
EQUITY
In this context, will typically be referring to the Actor's Equity Association, a union for stage actors.
FARCE
A play that aims to entertain and provoke laughter through a somewhat "ridiculous" style of humour.
FRONT OF HOUSE (FOH)
Staff that work in the house (i.e. not onstage or backstage). Includes ushers, house managers, box office personnel, etc.
GREENROOM
A gathering room for performers backstage.
HOUSE
The entire theatre beyond the front of the stage. Includes the audience, lobby, etc.
MATINEE
Used to describe a performance happening in the afternoon (usually around 1 or 2 pm)
TECH BOOTH
Small, enclosed space towards back of the auditorium that is used to house light and sound equipment. The stage manager often runs the show from the booth.
UNDERSTUDY
A performer who is prepared to substitute for another role in the event someone cannot perform.
PRODUCTION SCHEDULE
The schedule, which provides an overview of the entire production – first day through to final performance.
DAILY SCHEDULE
The schedule that is posted and emailed at the end of the rehearsal day, listing the call times for the next day. (It is posted at the end of the day because it is based on the work accomplished during the day, and what we hope to accomplish the next day). It is the responsibility of each students to know their individual call time. We try to post the schedules before we release anybody from rehearsal, but if you were not called that day it is up to you to find out what your call is for the next day. This can be done by personally by checking your email or visiting the Call Board at the Theatre.
REHEARSAL SCHEDULE
Same as the production schedule. For the time being, if we change the long-term schedule of rehearsal times a new rehearsal schedule will be posted.
TECH WEEK SCHEDULE
This is a schedule you will receive that will give you an approximation of how the last week of rehearsals will look and will be decided on by the production department once all departments have had input into the process. The purpose of tech week is to combine the students' performance with the technical aspects of the show and iron out any inconsistencies or issues that arise prior to performances.
SHOW SCHEDULE
The schedule of performance dates and times.
Stage Directions
DOWNSTAGE
The part of the stage closest to the audience.
UPSTAGE
The part of the stage furthest from the audience.
STAGE LEFT
the left of the stage, according to the actor's perspective.
STAGE RIGHT
The right side of the stage, according to the actor's perspective.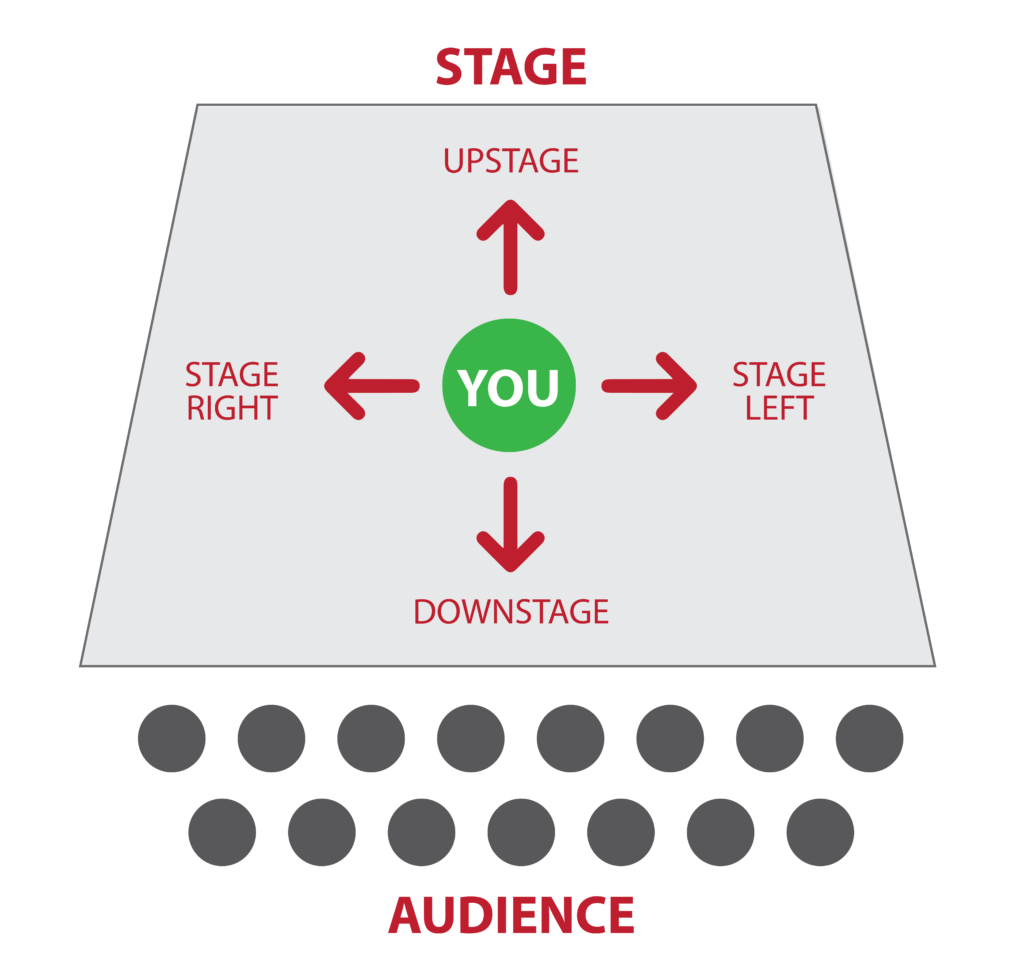 Performer/Crew
Parents Name
Parents Contact Info
Location
Connor
Sharon
(519) 749-5470
Wellesley
Sullivan
Christina
kidzjazz@yahoo.com
Hespeler/Cambridge at 401 and Townline
Max
Jennifer
Text / call 416 806 6077
University of Guelph. Goes to school in Cambridge (carpool from school to rehearsals sometimes)
Alex
Hilary and David
Hilary: 226-339-6465
David: 519-500-9393
NE Waterloo
Charleigh
Laurie
519-841-4429 (text)
Townline/Saginaw Pkwy in Cambridge
Jason
lij4147@wrdsb.ca or text (548) 994-5918
Doon South
Ayla
graceaylac@gmail.com or my text 5199188298
Wyoming
Please ensure that you have completed the Procedure and Policies Agreement form found above.
For more information, please contact Youth Academy Administrative Director,
Randi Perriam, randi@draytonentertainment.com, 519-804-1100 xt 902
---
The 2023 High School Project

A look back at Legally Blonde…
---
Follow us on Social Media