Register for 2023 Summer Camps!
Registration for Youth (8-12yo)
Registration for Teens (13-18yo)
The Drayton Entertainment Youth Academy Summer Camps give kids, youth, and teens a chance to have fun, meet new friends, and build life-skills while learning about blockbuster musical theatre shows!
By studying material from age-appropriate musicals each week, participants will gain fundamental training in singing, movement, scene work, and more. Plus, we're offering exciting Master Classes, Special Guest Mentors and a Technical Production Week for teens who want to learn more about making behind-the-scenes magic.
Camps will run from 9:00am – 4:00pm with complimentary early drop off at 8:30am and late pick up until 4:30pm.
Family Discount: 10% discount for each additional member of the immediate family from the same household.
Multi Class Discount: 10% discount for each additional summer session attended by the youth/teen.
Faculty, Guest Speakers and Special Workshops to be announced soon!
A look back at 2022 Summer Camp
THANK YOU to everyone who attended our 2022 Drayton Entertainment Youth Academy's Summer Camps. We were thrilled to offer over one hundred students the chance to have fun, meet new friends and gain skills in the performing and technical arts.
Performance students, aged 8-18, built on the fundamentals of singing, scripted acting, improv and movement by learning production numbers, solos, scenes and monologues from a different, age-appropriate musicals each week.
Technical students received hands-on training in sound, lighting, painting, carpentry, props, stage management and wardrobe with highly experienced specialists in each field.
All of that, plus a stellar line-up of virtual mentors including Jason Robert Brown and many Broadway stars.
Our 2022 Summer Camp Virtual Mentor and Speaker Series
ALL students enrolled in ANY of our three weeks of Summer Camp will be eligible to participate in ALL of the following extraordinary virtual Q&A events.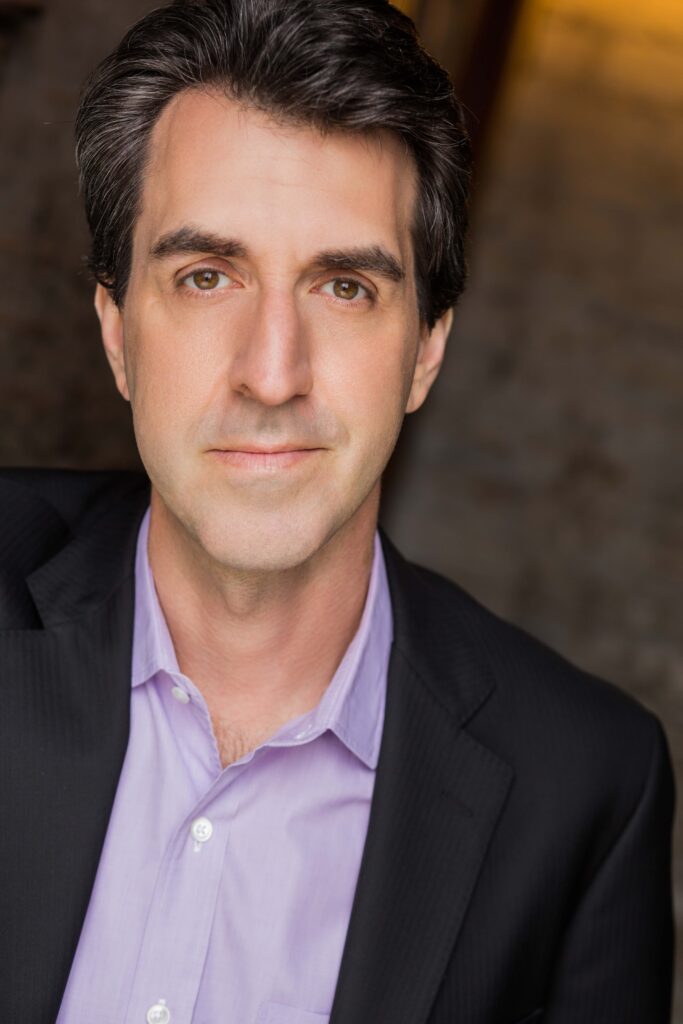 2022 MENTOR: Jason Robert Brown
Friday, July 8 2:00pm via Zoom
JASON ROBERT BROWN is best known for his dazzling scores to several of the most renowned musicals of our time, including the generation-defining The Last Five Years, his debut song cycle Songs for a New World, and the seminal Parade, for which he won the 1999 Tony Award for Best Score. Jason's dynamic performances as a pianist and singer have gained him a worldwide following, and his solo albums have positioned him as a trenchant and heartfelt voice for our time. His other musicals include the Tony Award-winning score of The Bridges of Madison County, Honeymoon In Vegas, and 13, which has been made into a film debuting this summer on Netflix. Jason's songs, including the cabaret standard "Stars and the Moon," have been performed and recorded by Ariana Grande, Jennifer Nettles, Audra McDonald, Kristin Chenoweth, Billy Porter, Betty Buckley, Renée Fleming, Jon Hendricks and many others. His newest musical, Mr. Saturday Night, written with Amanda Green, is currently playing on Broadway at the Nederlander Theater, starring Billy Crystal.
Photo Credit: Matthew Murphy
---
2022 SPEAKER SERIES
Our Speaker Series includes Karen Burthwright (Paradise Square), Benjamin Pajak (Winthrop in The Music Man), Hailey Lewis (Rose Granger-Weasley and young Hermione Granger in Harry Potter and the Cursed Child), and Claybourne Elder (Andy in Company).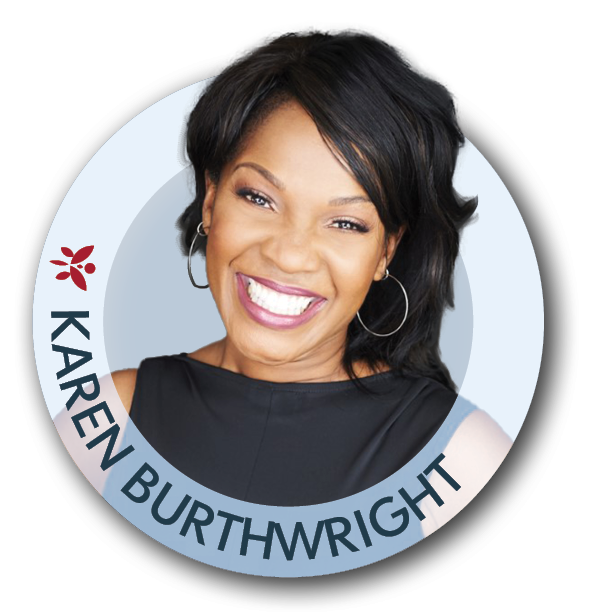 Karen Burthwright
Tuesday, July 12 at 11:00am via Zoom
KAREN BURTHWRIGHT is currently appearing on Broadway in Paradise Square. Previous Broadway/ New York credits include Jesus Christ Superstar (Ruth), Disenchanted (Princess Who Kissed The Frog US/ Dance Captain), I Love You, You're Perfect, Now Change (Woman 2), and Play Like A Winner (Janet). Karen won the Best Supporting Actor Merritt Award for her portrayal of Shug Avery in The Color Purple at Neptune Theatre and was nominated for a Best Supporting Actress Evie Award for playing Shug Avery in a subsequent production at the Royal Manitoba Theatre Centre. Chicago: Sweet Charity (Nickie), Ragtime, Hot Mikado, and Aida. Regional/Canada/1st National Tours: Sousatzka (Swing/Dance Captain), Cabaret, Smokey Joe's Cafe (Brenda), Jesus Christ Superstar (Soul Sister), Dirty Dancing (Featured Female Vocalist), Hairspray (Dynamite), Mamma Mia! (Lisa.)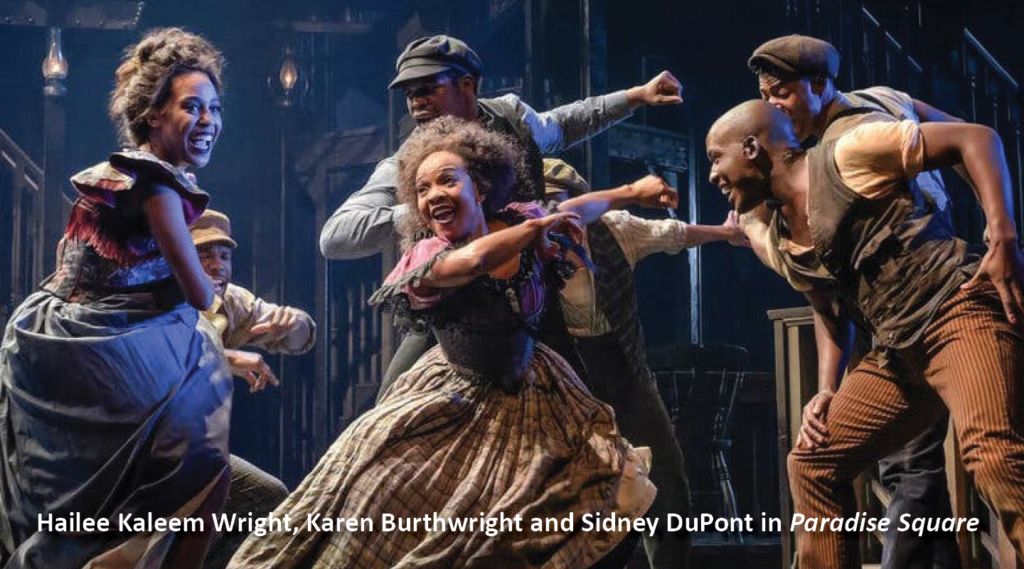 ---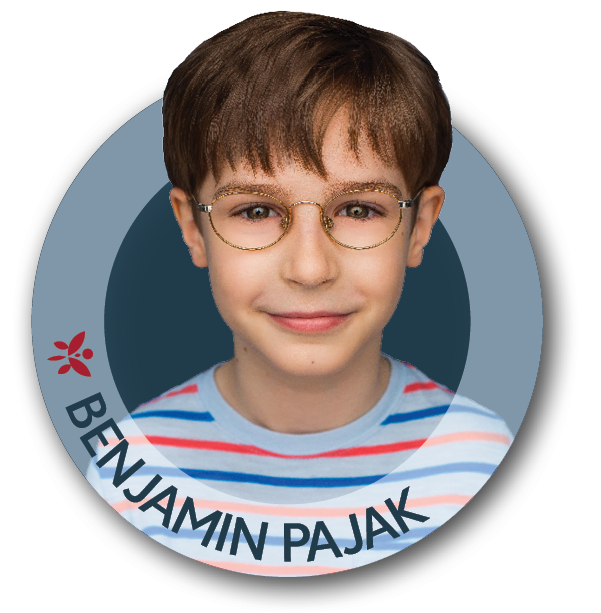 Benjamin Pajak
Friday, July 15 at 2:00pm via Zoom
BENJAMIN PAJAK is currently playing Withrop Paroo in The Music Man on Broadway, with Hugh Jackman and Sutton Foster. Early theatrical credits include Charlie Brown, in You're a Good Man, Charlie Brown, (UPAC) and The Magic Mirror, in Mirror, Mirror (BKA productions). He has enjoyed a leading role, Christopher, in the short film, Where It's Beautiful When It Rains (2022), written and directed by Harley Chamandy. A highlight for him personally was when his E*trade commercial was featured in the 2021 Super Bowl, and his football team, The Buccaneers and Tom Brady, won! Benjamin has been nominated for Best Breakthrough Performance for Broadway.com and Best Featured Actor, for Broadwayworld.com. All 21 debut performers, including Benjamin, were honored with the Best Ensemble Award, at The Theater World Awards, 2022. This September, he will appear in a cabaret performance at the acclaimed, @Feinsteins/54 Below, entitled, When I Grow Up. Benjamin is blessed to have the two best teachers around, Hugh Jackman and Sutton Foster, to help navigate this new world. He credits his team – his acting coach, Keith Grumet, and agents Barry Kolker and Bonnie Shumofsky Bloom, with his success.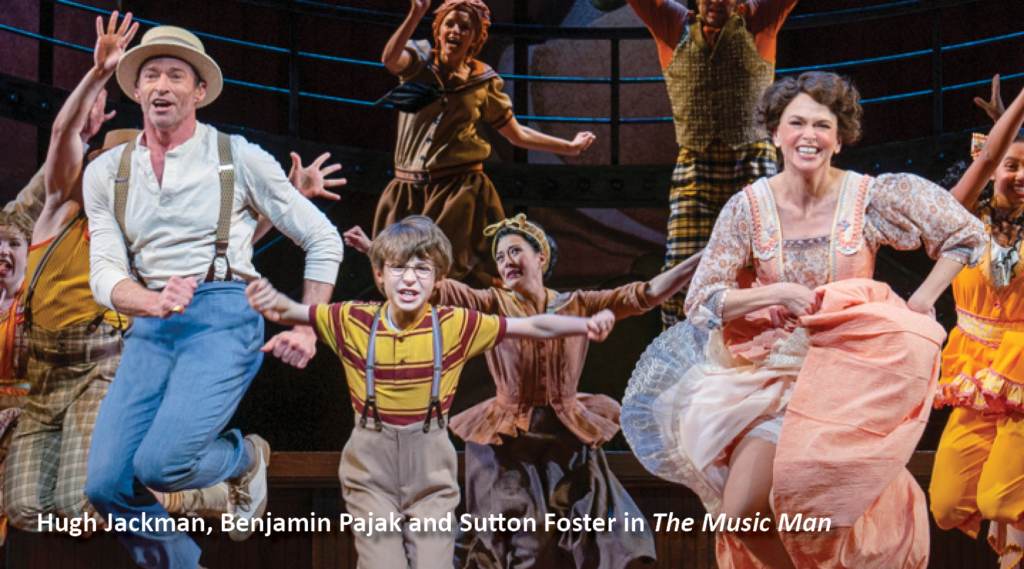 ---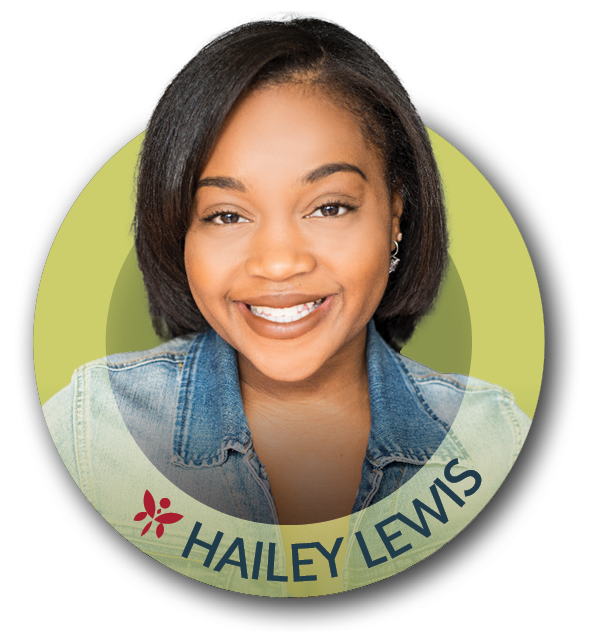 Hailey Lewis
Tuesday, July 19 at 11:00am via Zoom
HAILEY LEWIS is currently playing Rose Granger-Weasley and young Hermione Granger in the Mirvish Theatre production of Harry Potter and the Cursed Child. Hailey grew up in Burlington, Ontario which sits on the Territory of the Mississaugas of the Credit, Treaty 3 ¾. She trained in various styles of dance, both recreationally and competitively, for 15 years at Burlington Dance Company, as well as performing in Burlington Student Theatre's Summer Performing Arts Camp. She is a graduate of the Sheridan College Musical Theatre degree program and a two-time Triple Threat Award recipient. A proud member of CAEA and ACTRA, Hailey has performed in musicals such as: Hairspray, Grease, Sousatzka, Anne of Green Gables, Mamma Mia! and more, in theatres across Canada. She loves working with kids and has taught at her home studio (BDC) for the last 9 years, was a dance tutor at Sheridan College as well as Associate Choreographer for their production of Spring Awakening. Hailey feels that teaching is truly a selfless act, and is her way to give back, inspire and spread love and light.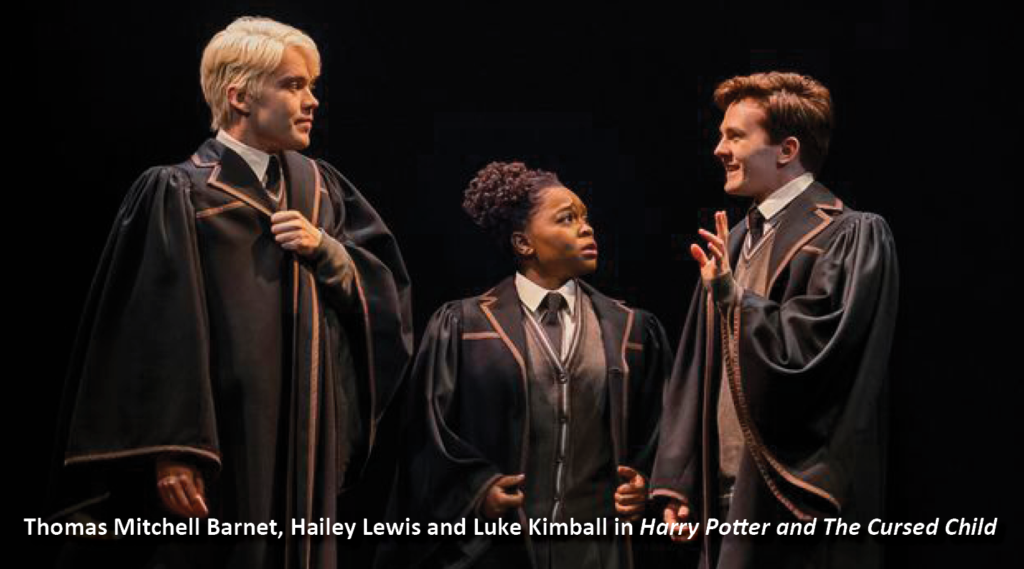 ---
Summer Camps Faculty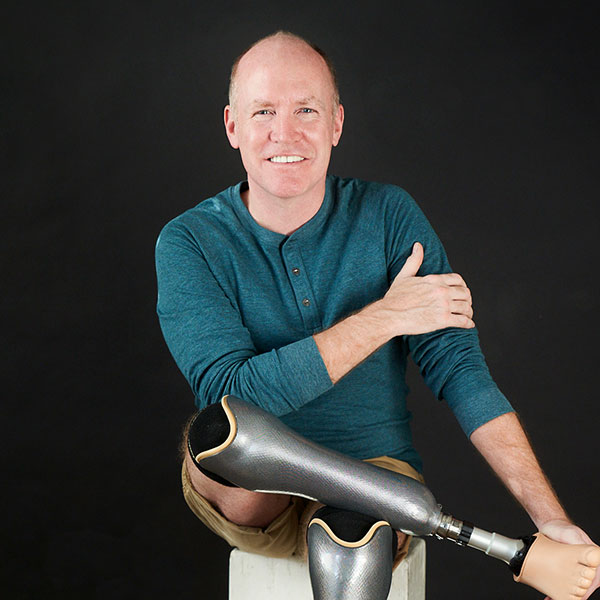 David Connolly
Director of Education
David Connolly is the Associate Artistic Director of Drayton Entertainment and Head of the Youth Academy. He is a Director, Educator, and Disability and Inclusion Advocate who is deeply committed to changing the statistic of being the only amputee to have performed on Broadway. He has collaborated with artists including Katy Perry, Sir Andrew Lloyd Webber, Elton John, Sarah Jessica Parker, kd lang, Patti LaBelle, Sarah Brightman and many others.
As an Educator, David has been an Adjunct Professor and Advisor to the Musical Theatre Performance Programs at Sheridan College, Randolph College, Fanshawe College, St Lawrence College, VanderCook College and most recently, the Hopkins Centre for the Arts at Dartmouth College. While on the faculty at the famed Stagedoor Manor Performing Arts Training Centre in New York, his students included Natalie Portman and Bryce Dallas Howard.
David holds an Honours Bachelor Degree in Musical Theatre Performance from Sheridan College, is a recipient of The Ontario Premier's Award of Excellence, The Waterloo Region Arts Award for Lifetime Achievement, and an Ambassador for both The War Amps' Child Amputee Program (CHAMP) and The Shriners Hospitals for Children.
For Drayton Entertainment, he helmed over thirty productions including the Canadian regional theatre premieres of Kinky Boots, Priscilla Queen of the Desert, Mamma Mia! and Newsies. For the screen, David has directed and choreographed several series for CBC Kids including their newest live action series, "Ukulele U."
---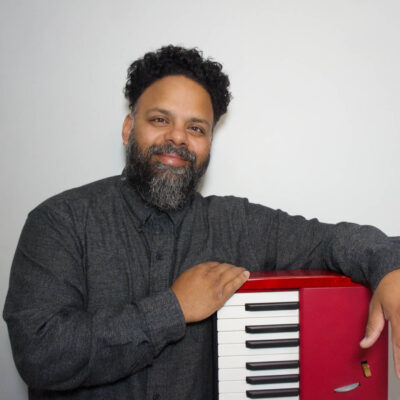 Darryn deSouza
Music Director
As the Music Director for the Canadian vocal supergroup, The Tenors, Darryn has shared the stage and worked with many legends: Paul Anka, David Foster, Celine Dion, Michael Bolton, Harry Connick Jr., Kenny G, Kenneth "Babyface" Edmonds, and Stevie Wonder, to name just a few. He also has spent time with and performed for many world & creative leaders, including Barack & Michelle Obama, Oprah Winfrey, and Her Majesty Queen Elizabeth II.
As an educator, Darryn has pioneered vocal and theatre programs around the province including the Milton Youth Theatre Productions, the Studio School of Dance, Brampton Theatre School, Yellow Door Theatre, and Centre Stage Conservatory, pushing creative programming and a teaching method for student toolkit and confidence building.
Besides being a gifted communicator, Darryn connects and builds strong rapport with young artists looking to grow and understand how to improve their craft through meaningful and responsible mentorship.