Help us transform an industrial building into a 10,000 sq. ft. theatrical arts incubator and community hub for youth! Your support will help with:
DEMOLITION, as the current interior will be stripped back to reimagine its purpose in meeting the needs of youth today, and the generation to follow.
INSTALLATION, as new internal walls will define space and maximize the floorplan, while new windows and wiring will meet safety standards.
ACCESSIBILITY, as the installation of an elevator, exterior ramp, accessible washroom, and hallway reconfigurations will ensure barrier-free access for everyone.
ENHANCEMENTS, such as sprung dance floors, mirrors, lighting, and performance instruments will create a professional arts environment in which to learn, experiment, and perform.
---
Lead Gifts
We applaud those Lead Gift donors for their incredible support towards our $3 million fundraising goal. Please click here for a list of all Campaign Donors.
Willy Heffner & John Heffner Families
$500,000+
Brad Carr & Susan Wagler and Family
$250,000
Mike & Hennie Stork
$250,000
Graham & Silke Flint
$150,000
Adam & Kendra Green and Family
$150,000
Ontario Trillium Foundation
$100,000
Enabling Accessibility Fund
$50,000
Duncan & Susan MacGregor
$50,000
John & Lynda Moseley-Williams
$50,000
Ab & Bonnie Hesselink
$25,000
Alex & Jackie Mustakas
$25,000
KW Community Foundation Lyle Hallman Fund
$20,000
Families of The Youth Academy Advisory Committee
$15,000
Shawky & Kathie Fahel
$15,000
Braden Kurczak and Family
$12,500
Brent & Jennifer Thiessen
$10,000
Elizabeth Hampson
$10,000
Strassburger Windows & Doors
$10,000
How To Give
Online: To donate online please choose a giving level below, and you will be linked to the Drayton Entertainment website to complete your donation. Alternatively, you may call our friendly Box Office at 1-855-372-9866.
Mail: Drayton Entertainment Youth Academy, 145 Northfield Dr. W., Unit C, Waterloo, ON N2L 5J3 Drayton Entertainment Charitable Business Number 12591 1313 RR0001
Tax Receipts: Tax receipts are issued for the full value of all donations. Payment plans are available at select giving levels.
Giving Levels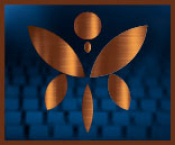 Youth Academy Grassroots Gift
$50 - $249
Support our new Youth Academy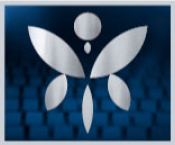 Youth Academy Founders Gift
$250 - $2,500
Support our new Youth Academy
For donations over $2,500, please contact:
Jonathan Randall
Director of Development
Phone: (519) 621-5511 ext. 233
Email: jonathan@draytonentertainment.com