2023 Season Sponsor
Let's hear it for the 2024 Drayton Entertainment Youth Academy High School Musical Production! Announcing Footloose featuring local high school students on stage and off as our next highly-anticipated high school musical!
The High School Musical Production Program allows high school students to learn valuable life skills gained by participating in a fully-staged Drayton Entertainment Youth Academy Production.
February 14 to 25, 2024
St. Jacobs Country Playhouse
Drayton Entertainment has been steadily growing its training offerings for young performers over the past several years, including launching its new, state-of-the-art training hub, The Drayton Entertainment Youth Academy. Its mission is to provide performing and technical arts training opportunities anchored in the Drayton Entertainment brand of live theatre excellence, facilitated by professional industry mentors. Our aim is to cultivate community, incite leadership, ignite imagination, and boost confidence in a socially aware, inclusive environment.
The High School Musical Production Program offers 100% barrier-free access, including financial, emotional and physical, to unite students from different backgrounds, identities, cultures, abilities and interests, completely free of charge. Drayton Entertainment is committed to diverse, inclusive casting without regard to disability, ethnocultural identity, or gender. It allows students to be mentored by professionals in ALL departments, both on stage and off. We're seeking passionate theatre-makers, whether their passion lies in performing or technical arts, to gain the hands-on, transferable life skills required to present a fully-staged Drayton Entertainment Youth Academy Production.
---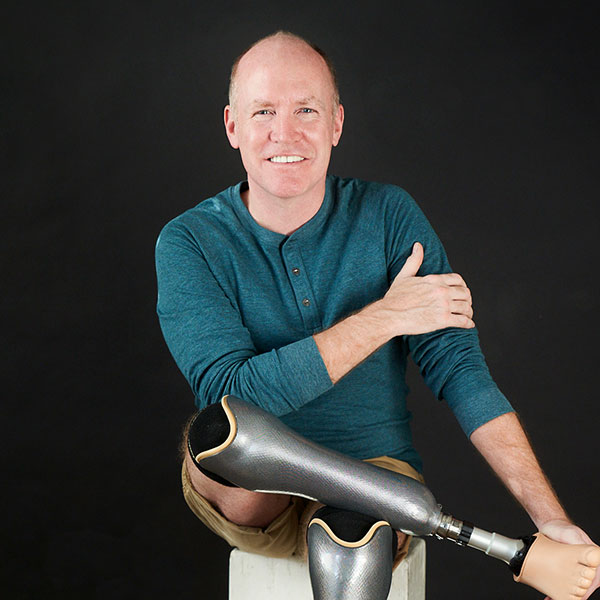 Director and Choreographer
David Connolly
David is the Associate Artistic Director of Drayton Entertainment, Director of Education for their Youth Academy and Co-Chair of their EDI Committee. He is also an active Disability and Inclusion Advocate who is deeply committed to changing the statistic of being the only male amputee to have performed on Broadway.
As an Educator, David has been an Adjunct Professor and Advisor to the Musical Theatre Performance Programs at Sheridan College, Randolph College, St Lawrence College, VanderCook College and most recently, the Hopkins Centre for the Arts at Dartmouth College. While on the faculty at the famed Stagedoor Manor Performing Arts Training Centre in New York, his students included Natalie Portman and Bryce Dallas Howard. He has also collaborated with artists including Katy Perry, Sir Andrew Lloyd Webber, Elton John, Sarah Jessica Parker, kd lang, Patti LaBelle, Sarah Brightman and many others.
For Drayton Entertainment, he has helmed over thirty-five productions including The Prom, Kinky Boots, Priscilla Queen of the Desert, Mamma Mia! Newsies, Singing In The Rain and their beloved Pantos. David is a recipient of The Ontario Premier's Award of Excellence and speaker for the DEI Committee of the International Musical Theatre Educators' Alliance. For the past four years, David has curated and moderated a disability inclusion panel at BroadwayCon in New York City to help develop actionable steps to improve disabled representation onstage, and has proudly served as a peer assessor for The Canada Council for the Arts.
---
"As we look to the future, we are committed to providing positive experiences for the next generation of artists onstage and behind-the scenes, which transcend the arts to shape future leaders and community-minded citizens. This production will provide an opportunity for us to support a broad generational shift in society by creating a socially aware and inclusive environment where these talented young people can flourish."
-Alex Mustakas, Artistic Director, Drayton Entertainment
NOTE: Parents should note that Footloose contains mature content, including themes of loss and grief, (PG-13) and should familiarize themselves with the story before agreeing to have their child audition.
After having to move to a small town where dancing is outlawed, high schooler Ren McCormack finds himself an outsider and the target of the local preacher who pushed for the ban – especially after attracting the attention of the reverend's rebellious daughter.
A full plot synopsis can be found here.
We strongly believe that skills developed through participation in the arts are becoming increasingly important in the workplace, in all sectors, and are essential to a young person's success in developing a fulfilling life. We also believe that today's post-pandemic world presents new, difficult challenges that arts education can help overcome.
A few of these parallel life skills include:
1. DEVELOPING CREATIVITY
Now more than ever, employers are looking for creative thinkers who can move their business forward, not just academic achievers who know how to maintain the status quo. Being able to think on your feet, approach tasks from different perspectives and think 'outside of the box' will distinguish arts students from others.
2. DEVELOPING CONFIDENCE
The real time reward that comes with stepping out of your comfort zone, taking risks, learning from mistakes and willingness to try new things with new people results in increased self-worth and a deep sense of belonging.
3. DEVELOPING FOCUS
The ability to focus is a key skill developed through ensemble work. Whether you're in a big production number onstage or working together with fellow crew members, keeping a balance between listening and contributing involves a great deal of concentration and focus. It requires each participant to not only think about their role, but how their role contributes to the big picture of what is being created.
4. RECEIVING CONSTRUCTIVE FEEDBACK
Receiving constructive feedback is a regular part of any arts instruction. Children learn that feedback is part of learning and it is not something to be offended by or to be taken personally. It is something that is a valuable experience and greatly contributes to the success of the final piece.
5. ACCOUNTABILITY
When children practice creating something collaboratively, they get used to the idea that their actions affect other people. They learn that when they are not prepared or on-time, that other people suffer. We also learn to acknowledge mistakes, learn from them and move on. This is a crucial skill to learn early in life because it contributes to the development of integrity of character, which every employer is seeking in a staff member.
All of this, plus even more life skills like perseverance, understanding, body language, collaboration, and dedication are the reason we do what we do.
The High School Musical Production Program is being offered at no cost to the participants. Participants will not be paid. Participants can count their rehearsal and performance hours as Volunteer Hours.
---
Thanks to everyone who auditioned and signed up for backstage interviews. Your courage, talent and support of each other are nothing short of inspiring!
Please continue to keep checking back for ticket on-sale information
---
The 2023 High School Project

A look back at Legally Blonde…
---

2023 Season Sponsor
For more information, please contact us at
youthacademy@draytonentertainment.com, 519-804-1100