13: The Musical MOVIE NIGHT!
September 14, 2022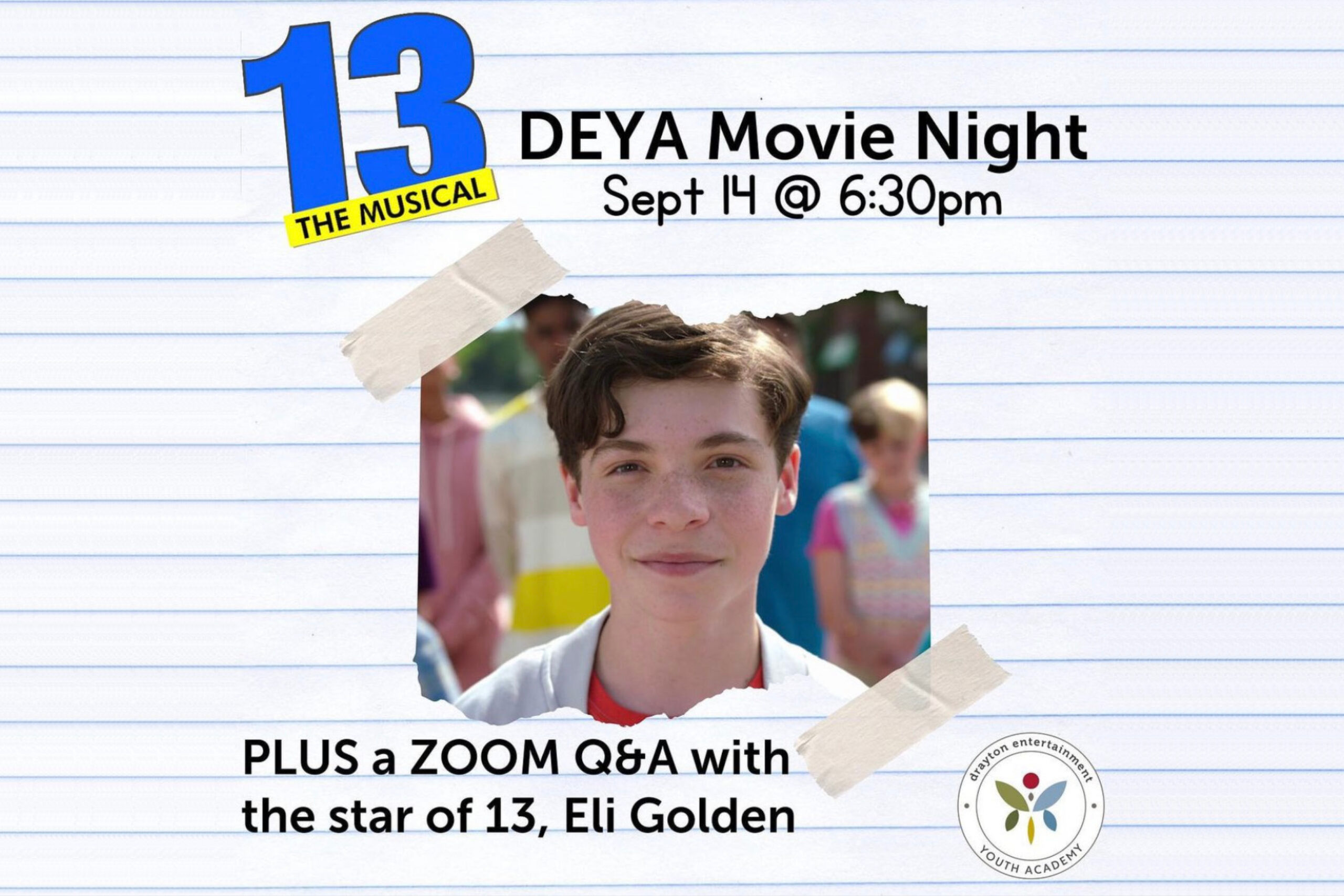 The Academy hosted its first MOVIE NIGHT featuring the new Netflix film "13: The Musical" featuring music by our Summer School Mentor, Jason Robert Brown.
Before the film, we were joined by the star of the movie, Eli Golden, for an awesome Zoom Q&A.
ELI GOLDEN is a 15-year-old actor and die-hard Bruno Mars fan who spent his childhood in New York driving his sister Lilah crazy with his singing, piano playing, and songwriting. Along with these artistic talents, Eli has also taken lessons in dance, figure-skating, Spanish, and he even played baseball! Eli is known for appearing in various tv series and movies such as 13: The Musical (Evan, 2022), Hide and Seek (Max Blackwell, 2021), Lincoln Rhyme: Hunt for the Bone Collector (Simon Vaughn, 2020), and many more. Finally, Eli wants you to know that he DOES NOT like tomatoes, because of their taste and texture, and when people eat smelly foods in small spaces…it's just plain GROSS!