JRB!
June 23, 2022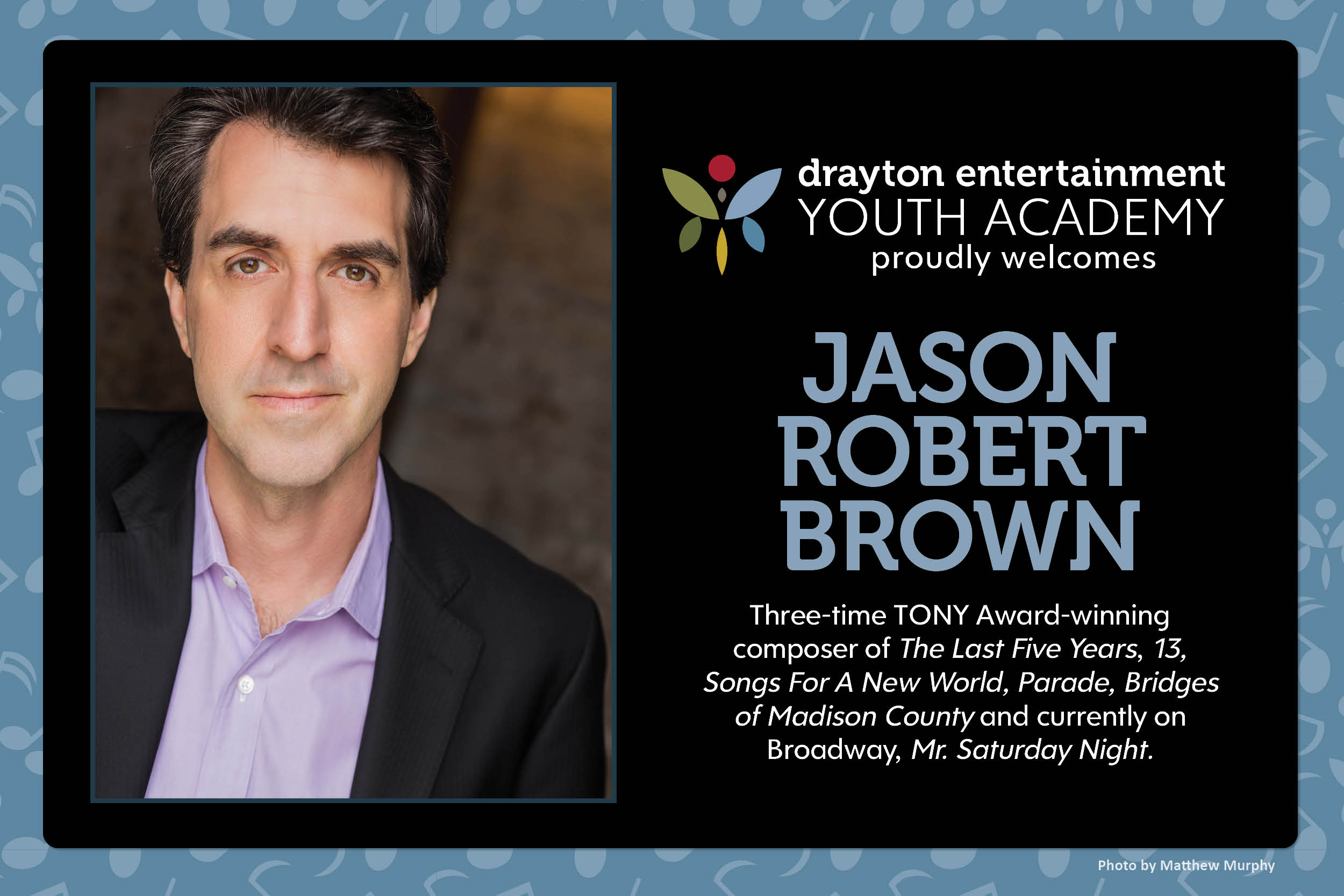 The Drayton Entertainment Youth Academy is thrilled to announce our 2022 Summer Camp Mentor, Mr. Jason Robert Brown.
All students enrolled in ANY of our three weeks of Summer Camp will be eligible to participate in this extraordinary virtual Q&A event.
Mr. Brown is best known for his dazzling scores to several of the most renowned musicals of our time, including the generation-defining The Last Five Years, his debut song cycle Songs for a New World, and the seminal Parade, for which he won the 1999 Tony Award for Best Score. Jason's dynamic performances as a pianist and singer have gained him a worldwide following, and his solo albums have positioned him as a trenchant and heartfelt voice for our time. His other musicals include the Tony Award-winning score of The Bridges of Madison County, Honeymoon In Vegas, and 13, which has been made into a film debuting this summer on Netflix. Jason's songs, including the cabaret standard "Stars and the Moon," have been performed and recorded by Ariana Grande, Jennifer Nettles, Audra McDonald, Kristin Chenoweth, Billy Porter, Betty Buckley, Renée Fleming, Jon Hendricks and many others. His newest musical, Mr. Saturday Night, written with Amanda Green, is currently playing on Broadway at the Nederlander Theater, starring Billy Crystal.
Three one-week camps will run at our brand new, state-of-the-art Youth Academy studios in Waterloo, Monday to Friday, July 4-22. Head to the Summer Camps page for your chance to develop new skills, meet new friends and learn from musical theatre history-makers like Jason Robert Brown.